About
Boo Bicycles handcrafts bicycles using the finest bamboo in the world.  Our bamboo is so strong it is nicknamed 'Iron Bamboo' and is commonly used to build bridges and multi-story scaffolding locally in Vietnam, where we grow our bamboo ourselves on our private plantation.
Boo frames are built using a tube-to-tube construction method.  All tubes are hand-cut and chiseled to fit together perfectly in the jig before they are bound together with unidirectional carbon fiber.  Tubes are hollowed to a 3-5mm wall thickness (dependent on frame size and type) for weight savings and stiffness tuning.  The average Boo frame takes 40-50 hours of hand labor to construct.
Aluboo and Alubooyah frames are built using a lugged construction method.  Poles with a slightly-larger diameter than our aluminum lugs are selected.  The ends of these inserts are 'turned down' and textured for a nice, flush fit.  The frame is then assembled, and an aircraft-grade epoxy secures the ends of the bamboo inserts in place inside the aluminum lugs.
Boo handles all bamboo procurement in-house.  From managing our mature culms for new tube growth, to the harvest of mature poles (3 1/2 years old), to our extensive post-harvest treatment process to temper the bamboo and prepare it for use in our frames, our craftsman James has spent almost 20 years working with bamboo and refining our procurement process.  Like a fine whiskey, the raw inputs and aging process to produce high-quality bamboo are intensive and lengthy.  But if done properly, the rewards are great.  Don't take our word for it though–ride a Boo or Aluboo today to find out for yourself.
Bamboo is a composite material, meaning it is made of multiple substances whose properties combine to create something with unique traits.
The two materials that make up bamboo are lignin and vascular bundles.  The lignin is a fleshy material that insulates and contains the vascular bundles, which carry water and nutrients.  These bundles also become extremely stiff and strong after curing.
As a result of its dense and fibrous vascular bundles, bamboo is incredibly stiff.  It is also excellent at dampening high-frequency vibration because of the fleshy lignin.  An extremely stiff material which absorbs harshness…sounds like a brilliant material for a bike frame!
Things get even more interesting.  Bamboo's vascular bundles are entirely unidirectional, along the length of the tube (longitudinal).  The fibers have a Young's Modulus (stiffness against bending) similar to carbon fiber, but are not as stiff in torsion (rotational torque).
When out of the saddle sprinting or climbing steep grades, the entire frame is put in a lateral-bending mode and the bamboo excels at resisting this bending, and thus transfers maximum power to the road.
When cornering, descending, or riding in very rough terrain, the front half of the frame is under torsion, and the bamboo allows for additional compliance in these circumstances.  As a result of this torsional forgiveness in the material, cornering is a treat.  The bike feels stable and secure, providing greater confidence in treacherous conditions and at high speeds.
Bamboo's final unique property is a rising rate of stiffness, as measured by its Young's Modulus.  The "snap" that bamboo is famous for comes from this very trait, and is why a bamboo bike frame feels lively.  There is an initial amount of give, where a smaller load application results in deformation of the material.  But as the load increases, the deformation increases at a slower rate.  This progressive stiffness gives the rider an initial compliance found in plusher bikes, but stiffens up quickly like an all-out maximum stiffness race bike.
With a stiff, lively ride that is also supple and compliant, bamboo allows the rider to have their cake and eat it too.
Bamboo vs. Carbon
Bamboo and carbon fiber are both composite materials.  In fact, a Boo is over 30% unidirectional carbon fiber.  They are surprisingly similar materials, considering one is natural and grows from the ground while the other is synthesized in a factory.
The unidirectional vascular bundles that make up a bamboo tube are extremely stiff, on par with carbon fiber, but their lower torsional stiffness provides more front-end compliance when descending at speed or riding through rough terrain and singletrack.
The acceleration and efficiency of bamboo and carbon are very similar–some riders cannot tell any difference in this category.  Bamboo climbs very quickly and accelerates and sprints like the best carbon bikes.  However, its additional vibration dampening (due to the bamboo's fleshy lignin) and progressive stiffness combine to create a bike that is more supple and comfortable, without giving up speed and performance.
Bamboo is significantly more durable than carbon fiber, but it also weighs more and is denser.  While a bamboo frame may add weight over a superlight carbon monocoque frame, Boo can boast that it has never had a single tube or joint failure in its entire history–including car accidents!  Compare this to any carbon frame and you'll realize the benefit of a little additional static weight is that a Boo frame will last.
Bamboo vs. Titanium
As an "investment bike" titanium is without equal.  We believe a Boo frame is the closest thing to a high-quality Ti frame in terms of longevity.  They are both long-term purchases meant to outlast all of the components that are hung on them.
Titanium is a homogeneous alloy, not a composite.  While it has multiple metals in varying amounts, they are mixed together in a random nature–not arranged in a strict unidirectional composite structure like bamboo.  Therefore the feel is not as complex–Ti has a bit of spring to it, like bamboo, but its stiffness is not as progressive and thus a Ti frame will not be as stiff or efficient when really pushing.
The supple feel and forgiving nature of Ti is quite similar to bamboo, but when speaking of an all-out racing bike, bamboo is a superior material.
Bamboo vs. Steel
Steel is real.  This phrase originated when riders felt "connected" to the road and trail when riding steel because it transmits the sensations coming from the wheels without being overly harsh.  The communicative nature of steel coupled with its lively nature has ensured its popularity as a bike frame material for over 100 years, having been used in some of the first bicycle frames in the world.
Bamboo transmits slightly less from the road and trail, due to lignin's amazing dampening capabilities.  But its lively, springy nature shines and makes it similar to steel in this regard.
However, again as compare with Ti, bamboo will far surpass steel in both stiffness and weight.  While steel has a classic nature and harkens back to historic times of the sport, bamboo has much of the "life" while providing greater performance, on-road and off.
We want to tell you about splitting.  Bamboo will naturally adapt to its environment, and sometimes it will form a split in the tube.
This is a natural process like a custom timber-framed home in the mountains or a leather saddle breaking in after thousands of miles.  It's something we limit with our post-harvest treatment process and by using the finest bamboo in the world, but it's definitely common and NOT a structural concern in the least.  The reason is because when a split occurs the bamboo's super-strong fibers all remain intact.
However while splits are normal and may occur, it is important to seal the splits from the elements to keep moisture from penetrating the frame and causing larger issues (and voiding your frame's warranty).
If you have a split, call us at (970) 444-2228 or email us at info@boobicycles.com and we'll send you a repair kit.  It consists of wood filler, clear coat, and various sand papers.  Please see the video below to learn how to properly seal a split on your frame.
Boo bikes have a long and successful heritage in races, from road to cyclocross to mountain.  Take a look at the results–they speak for themselves, with numerous podiums and wins in major professional events.
Here at Boo, we believe racing is the truest test of man and machine.  While too little emphasis is often placed on the former, the latter is still extremely important.  Riders competing at the top demand perfection in their equipment.  It must stand up to incredible abuse and not fail when the pressure is on.
Our first year as a company, in 2009, we raced a full UCI cyclocross season with seasoned professional Tyler Wren.  In the years since, cyclocross has been our number one proving ground because it's simply the most demanding discipline in cycling.  Equipment is routinely thrashed and literally explodes under the pressure, from taco'ed wheels to frames snapped in two.  Our frames have performed with flying colors, taking incredible abuse and providing supple control throughout.
Our full cyclocross seasons have been complimented by National Race Calendar events on the road and endurance mountain bike races like the Leadville Trail 100.  These professional events provide a testing ground for new geometry, bamboo treatments, carbon layups, and component integrations.
Look through our gallery for the latest action shots from the top, and read all about some of these adventures on our blog race reports.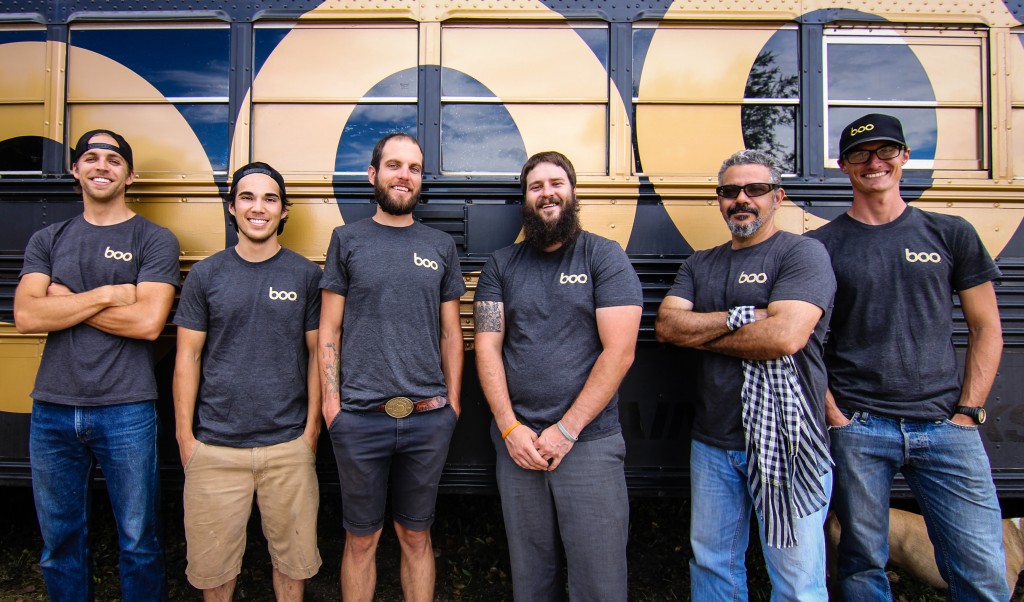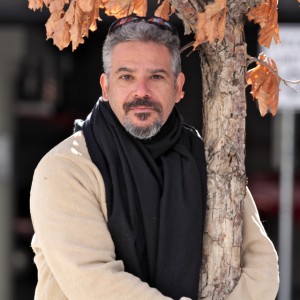 James Wolf, Head of Production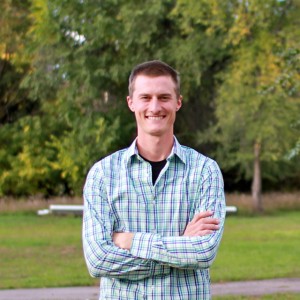 Nick Frey, CEO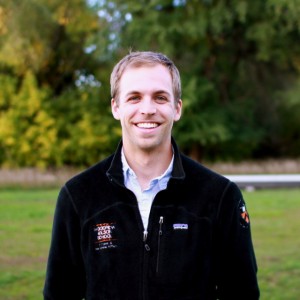 Drew Haugen, CMO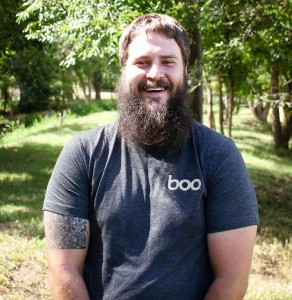 Adam Blake, GM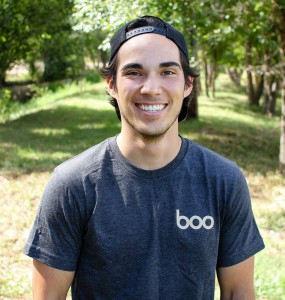 Ben Castaneda, Head Mechanic