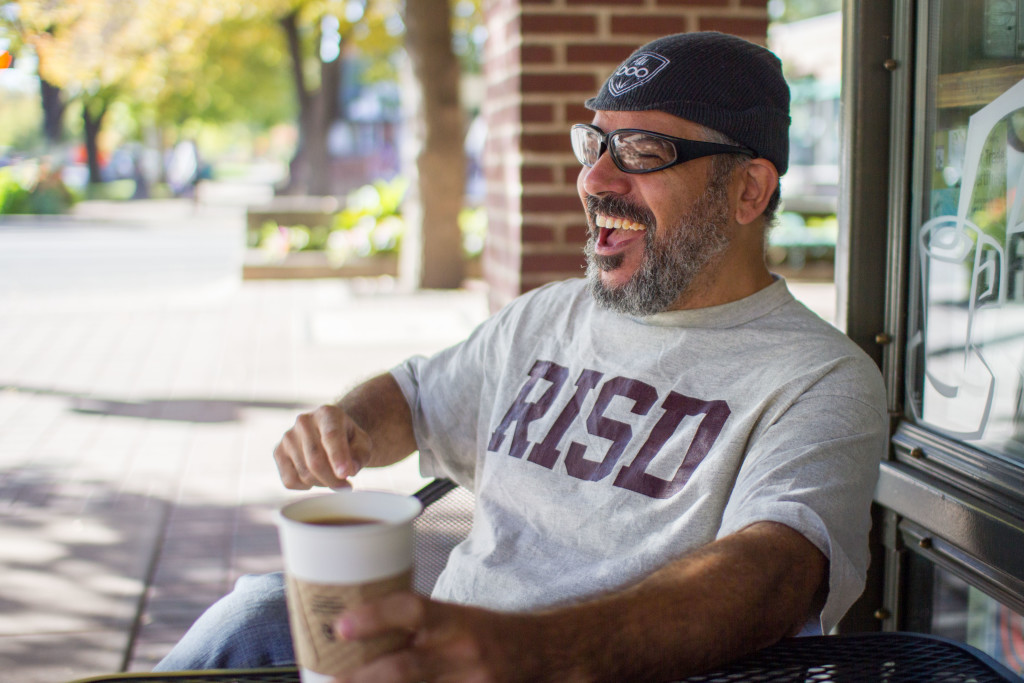 Boo co-founder and master craftsman James Wolf talks ninja swords, Japanese joinery, and the Zen of handcrafting natural materials.
–
When did you start building things?
When I was about 6.
What did you build?
I did woodworking, boat building, mechanical stuff.  Building stuff and making stuff at summer camp.  We'd wake up and we'd go fix and ride mini bikes and Honda three-wheelers and homemade go-karts.
When we came back to America from Switzerland there was a guy who lived with us, a Swiss boat builder, and we'd make boats in the basement, like sail boats out of wood.
My step-dad is an artist and we did so much building, renovation, old houses.  We made a typical Scandinavian skin-on-frame kayak when I was about 12.  I always liked making things.
When I went to summer camp I guess woodshop was my favorite thing.
Was summer camp when you figured out making things is what you wanted to do?
It was the time when teachers gave me an opportunity to try stuff, you know?  The woodworking teacher was like "what do you want to make?" And I was like "I want to make a sword."  "Well, we don't allow swords to be made" he said.  But I was really into martial arts, he could see how I had shown that I had self-control, and he let me make a sword.
A wooden sword?
Yeah–a nice one.  A big ninja sword out of walnut, I think it was.  Beautiful.
Where'd it go from there?
I studied industrial design [at the Rhode Island School of Design] and I liked furniture.  And then I got out and I just did furniture more.  I went to Japan.
You finished your undergrad at RISD and then you moved to Japan?  How'd you do that?
I did special effects with my brother–he has a company that does stunts and special effects.  And I did movie stuff with him, like commercials and smoke and stunts.  And then I saved a couple thousand bucks and I went to Japan with it.
Why Japan?
Basically, I knew I liked so many things about Japan–the culture, the architecture, and I'd say, kind of dynamically, things at two different ends of the product or design.
On one end is the really traditional woodworking with hand tools and focus and you shape the wood and they fit together in amazing ways–there's no glue, no nails, and it lasts for a thousand years.  It's just totally understanding wood construction.
How to make something last because you've got thousands of years of design knowing it's a natural thing, it's going to move, it's going to shrink and expand, but if you follow these rules this is the best.  And that's what these Japanese joints are all about.  So I bought some books on these Japanese joints, and I would try to do them, and it was amazing.
And on the far end of what there was in Japan was industrial design–that's what I spent four years studying.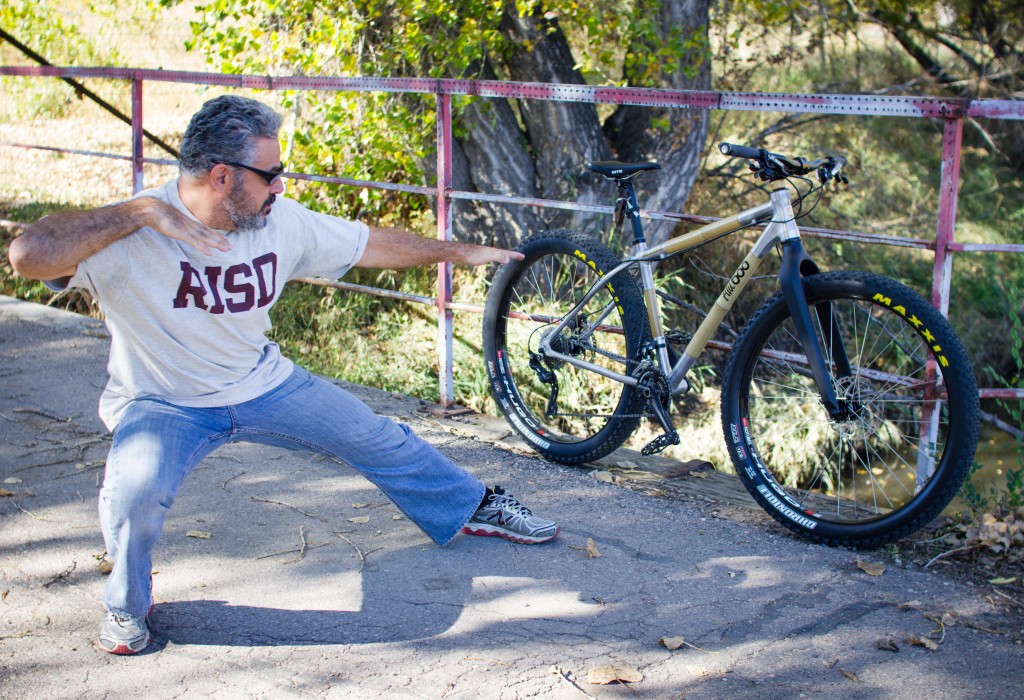 You got to Japan, then what?
I was going around in Tokyo on some time-off and I saw this amazing furniture on display and I was like "I've never seen any furniture like that before."
It was art and it was traditional Japanese joinery, and I've never seen anybody make any kind of thing, even now–it's so unique.
So I went to the artist's place.  I found his name and I got his address and I went to him.  And we connected.
He's about ten years older than me, and I had a guitar over my shoulder because I was gigging, it was another way I could make money–just gig in Tokyo.  So, he saw the guitar, and he's also a cellist and he does avant garde music.  And so there was a connection.
And I guess I had to prove to him, there was obviously going to be some language barrier, but I had to prove I had an education in wood, I had an education in design, I had some skills, I could draw.  And there would be an exchange where I would add to his business and he would accept me as an apprentice.
You eventually left Japan though.
Yeah so, after a while, I kinda felt like the trip was good, and I had absorbed as much as I could absorb in a few years.  And I spoke to my dad and told him I felt like I came to a plateau of learning.  And he said "move on, then" and I was like "okay, cool."
And I was interested in woodworking obviously and furniture and I started researching the furniture industry that was growing in southeast Asia, wood furniture in Malaysia, Indonesia, Thailand, Vietnam.  And I started to research the potential jobs in the wood industry in southeast Asia.
I was focusing on five countries to research and move to, and Vietnam was one of them, but then there was this florist down the street who said that there was a bamboo conference in Bali–why don't I go?
So I went to Bali in '95 and they had this bamboo conference, and I went and met people and got inspired.
I started to learn a lot about bamboo, and all of a sudden I saw it as a fast-growing potential alternative to wood.  I'd always been in wood up until then.  And I thought "cool–if this is sustainable, it shows promising engineering properties with strength, and it matures in three years, why don't more designers direct their energies into designing with bamboo?"  So I took that path.
How would you like to see bamboo as a material continue to develop?
When I got into bamboo I thought more designers should explore bamboo.  Push it.  Make it do better things and learn about it–designers, engineers.  Investigate it, develop it, plant it, do things with it–have it take up a greater portion of things that are made of less sustainable things.
There's a barrier to get over–there's a preconception that it's not strong, it's not durable, that it's cheap.  We're working against that preconception–it's durable, it's high quality, it's performance-based.  It's not to be different, it's not to be green, it's definitely not a novelty.
It's because it really functions well–it's stiff and light, strong, and smooth.  And those are all things you want in a bike.  It's just totally not bullshit soup–just ride it.  Ride it, feel it, it's actually doing what we say it's doing.
Right now what we're doing is fantastic–we're really making awesome bikes.  What people dig in a bike is great handling and great comfort, great ride quality, enjoyment of the ride and, as a byproduct, the sustainability.
It's not a spin story to do something different–it's just a fantastic application of bamboo to sporting equipment.
I think there are other things out there, probably bigger things.  It should be used in Formula 1 or trophy truck racing or in satellites or something.  It's just got so much resilience to take a hit and still remain strong and all the things you need out of a frame structure.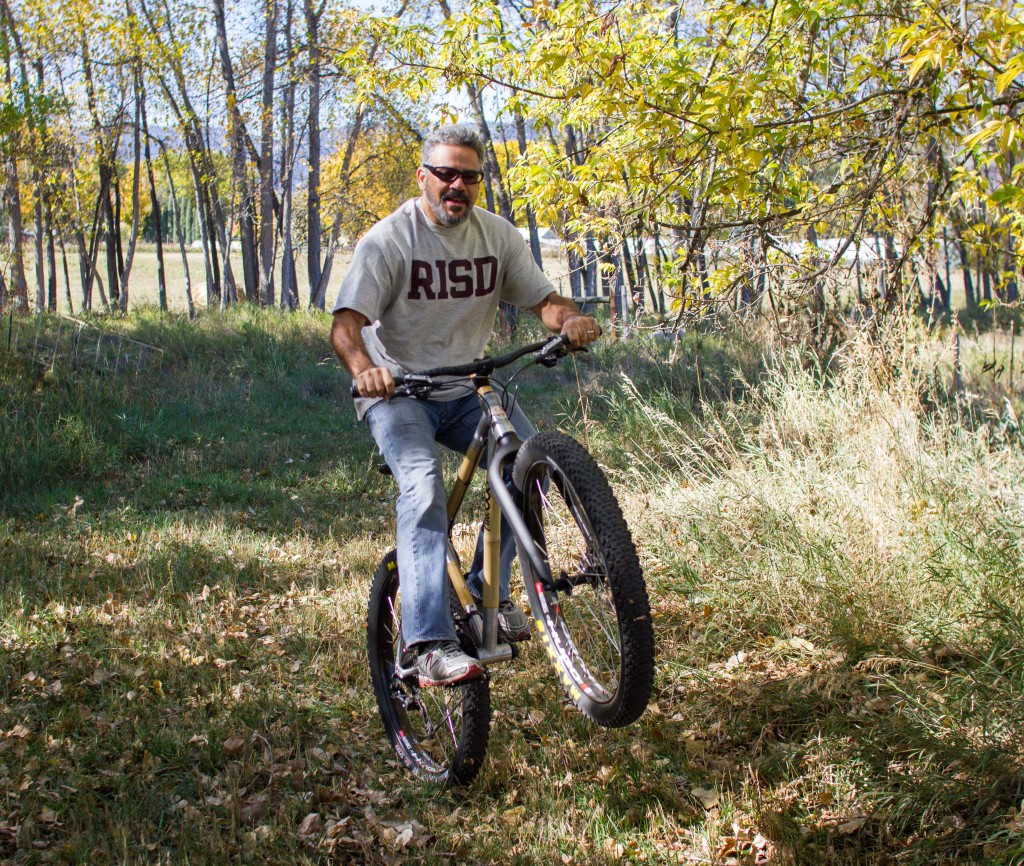 Tell us about the Zen of woodworking
I see a few Zens of woodworking.  It has to do with focus on what you're doing.  You could use a chisel and everything in your consciousness and your movement is focused on what the chisel is doing right now.
When you're pulling a block plane across wood, it's constantly changing.  The grains are coming up one way or they're coming up another way or they're good.
And as this meeting point between the tool and the wood passes through, everything you're doing is happening right there–your Zen focus.  Like Zen archery–putting your arrow in that little black spot thirty meters away, you just focus.  There's nothing else important–there's just that thing.  The arrow goes there with the spirit, with the force, with the energy.
And when you're pulling the wood down there's that point where the work is happening, right at the tip of the blade, and your feeling… and your hearing… there's resistance…
At every place on that board it's different–it's going through different fibers.  The way you get the work done–the work starts, the work's finished.  There's a journey, there's a focus.  And making anything–getting the job, making the drawings, designing it and thinking about it, getting materials, and then the building and craftsmanship–every step in the building is an opportunity to either further it to the point of completion, or to just fuck it up.
Every point–what am I doing?  Am I going from step 27 to step 28? Or am I about to just screw this whole thing up.  So that's where the focus comes in–that's the Zen I feel with woodworking.  There are different ways that there's Zen in woodworking.
What are some other ways?
That you are taking a thing that was living–you're taking a former life-form and crafting it into something that people are going to enjoy.
I think there should be some rules.  It shouldn't be destructive when you make it, it shouldn't be short-lived where it goes in the garbage soon–it has to have a good life span.
You have to do the death you created in nature justice by beauty, by sustainability, by long life, by human appreciation.
And a lot of industrial design is based on profit, planned on obsolescence, and make something good but it better be either outdated or in the garbage in three years so we can keep selling shit.
And I don't believe in that.  There's a code to sustainable behavior and how that ties in with an artist.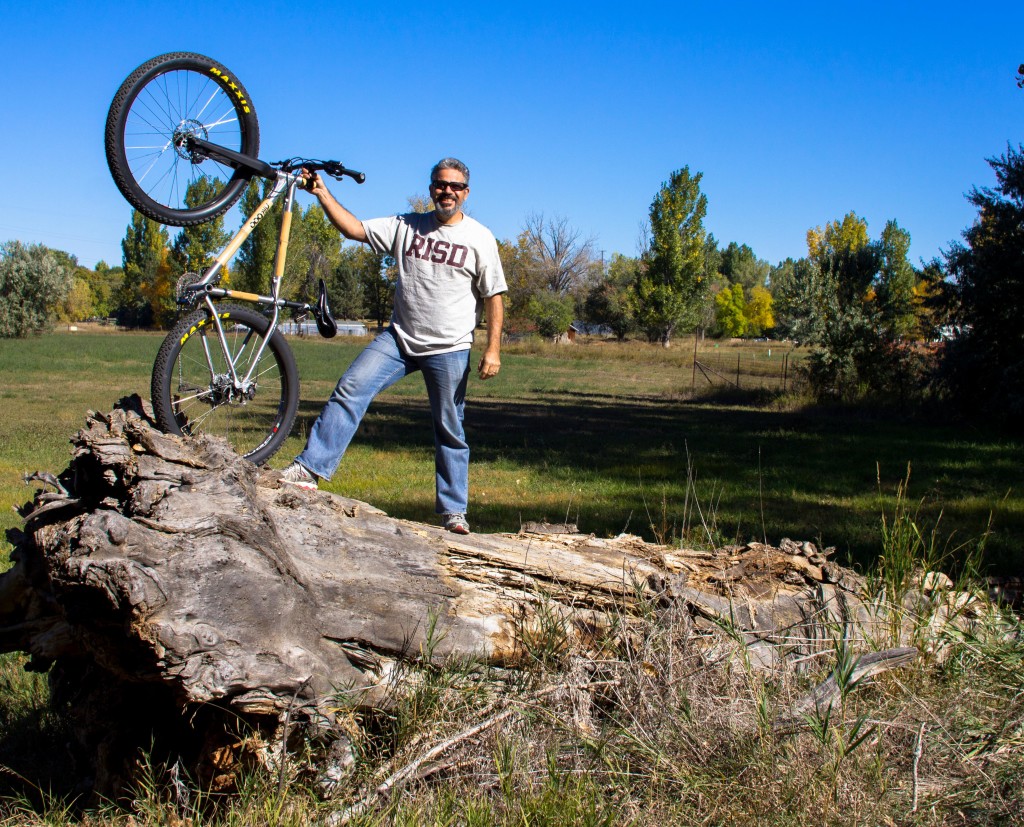 You've talked about the tension for an artist between the needs to make something and the fact that materials have to come from somewhere.  Is this why you moved to bamboo?
An artist needs to create.  If you're a painter, you just need to make paintings–it's as simple as that.
There are these visions you have, you wake up with them and that's what you do.  And your rewards are completions.  Like "I saw this, I dreamt it, I had to make it, I made it."  And artists just keep making, and woodworkers too.
But I was drawn to bamboo because I felt like I could design with it and it's really sustainable and not making a big impact.
If you think about the impact that every human life does, how much energy you consume in your life for whatever, a whole number of things, I can cut it down for myself.  But as a product designer, I can cut it down for users of my product and make an impact.
So bamboo was a place where doing your art and being an environmentally-good person crossed, because it's just grass.
You plant a tree, it grows for forty years, you cut it down, it's gone.  You plant bamboo, it lasts a hundred, hundred-fifty years, you get ten or more poles off of it every year for a hundred and some years–that's sustainable.
So as a material, I liked the sustainability thing.  But I'll tell you after twenty years of working with bamboo, I still feel that there's a lot more potential, and I've always felt that more people like myself should do things that are really using it for something where its performance has great benefit and not a basket or handicraft.