As we close in on our fifth appearance at the North American Handmade Bicycle Show (NAHBS, or nah-bs as the insiders pronounce it) we'd like to take a minute to revisit our roots. Boo is, and has always been, a company for innovation. From crafting the first prototypes at Princeton we have pushed the envelope, not only in terms of the materials we use but also in constantly expanding our lineup to meet the unique desires of our customers.
Bikes and the rides we take on them are intimate experiences, even if it's just a trip across town to pick up bread from the bakery or a commute to work. Each person looks for something different in their bike, and meeting that expectation with perfection – or even exceeding it – is what makes custom builders so special. If you look back at our history at NAHBS and as a company you'll see how we strive to present truly custom bikes, steeds crafted with far more than custom geometry. In that spirit, we are bringing two unique bikes to NAHBS that exemplify working to build a bike to meet all of a customer's desires.
The first is a project that brings the magic of bamboo to a new market – bicycles built for two. Known as the Boo For Two in the offices here, this tandem is built in the same construction as our top of the line carbon and bamboo bicycles. It is fitted for disc brakes and its new owners – Kim and Sue – couldn't be happier. In fact, they will be at NAHBS as well and probably all too happy to tell you about their new toy.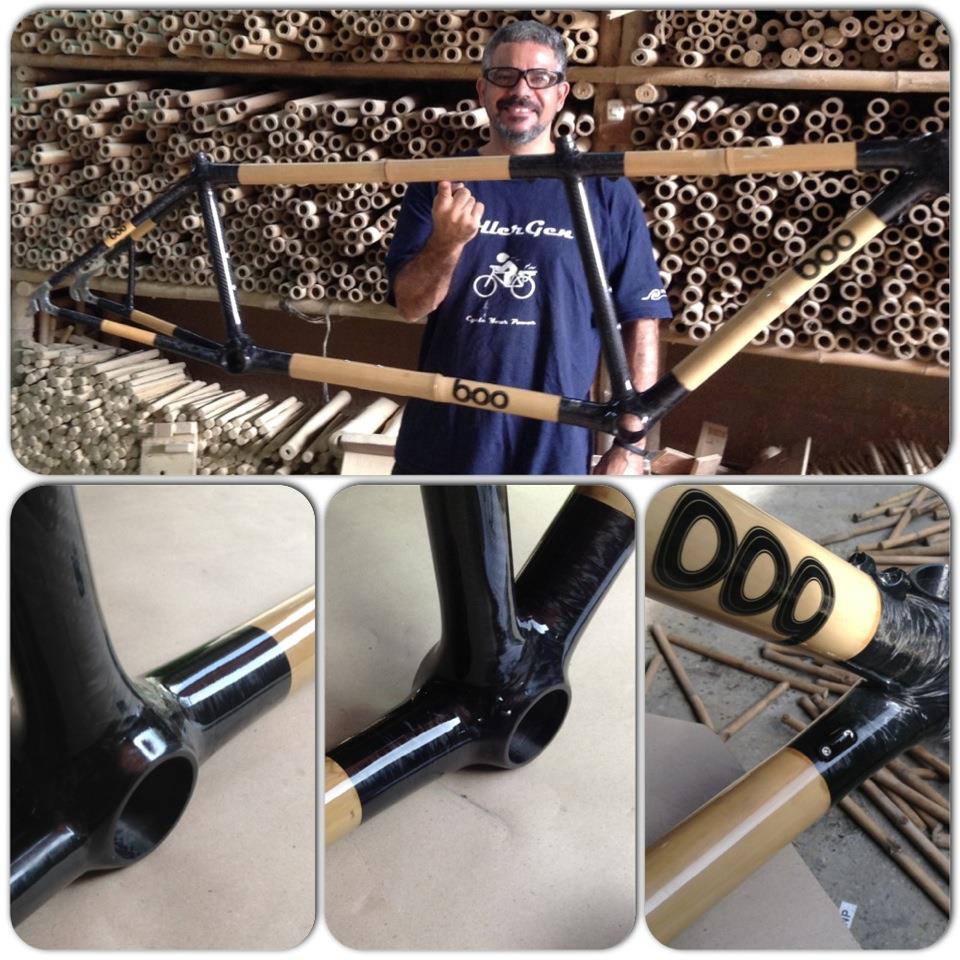 The second bike we have is our AluBoo commuter, equipped with a SRAM E-matic transmission. The frame and fork may seem a familiar package, but we have piled in a number of unique equipment choices. The E-matic transmission provides an automatic transmission that cleans up the lines of the bike, but it also gives a boost when the going gets tough, making commuting with heavy loads easier and making it more possible to travel across town for a meeting without arriving a sweaty mess. But that's just the starting point for this bike, which includes a no-hassle belt drive and a rack crafted with heavy loads in mind. And because racks full of groceries or a heavy briefcase can build up a lot of momentum, we took the time to figure out how to put disc brakes on the E-matic rear hub – no mean feet with its dimensions!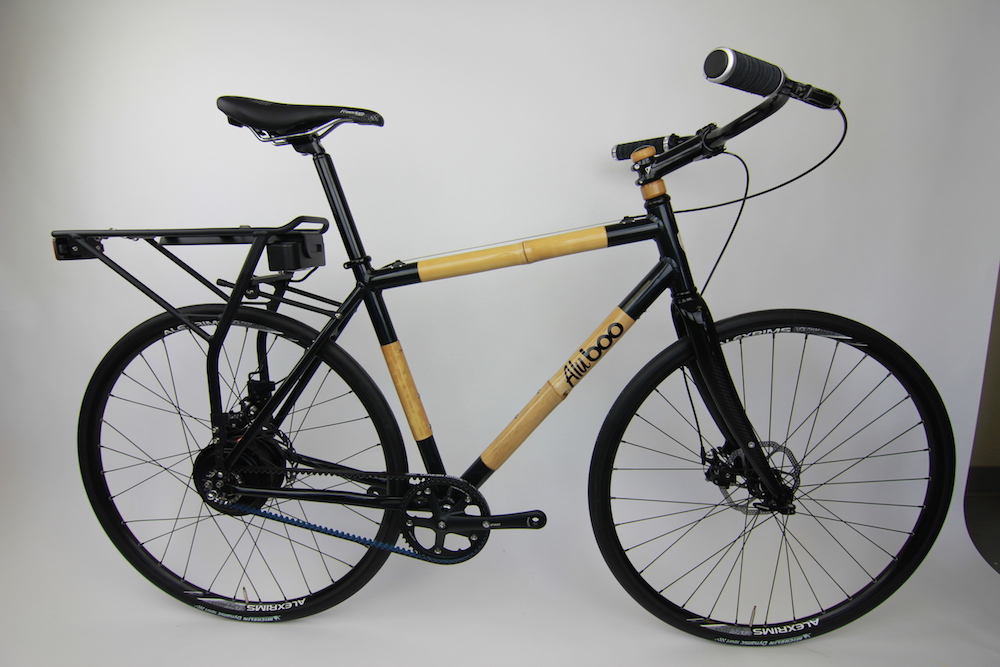 From figuring out how to build bikes out of natural materials to figuring out how to harness the lack of standards in the fat bike sector to provide the Boolossal, a fat bike adaptable to any number of component configurations, to figuring out just how to fit disc brakes where you wouldn't think they could go, we never stop innovating to meet the requests of our customers and our dreams. And this isn't the end of the new and exciting bikes we will have at NAHBS, so make plans to stop by or check in over our Facebook and Twitter sites to see what we have to show off!
Check back later this week for a final preview of some of our exciting offerings and a schedule of all our East Coast trip stops from NAHBS in North Carolina to Battenkill, New York.