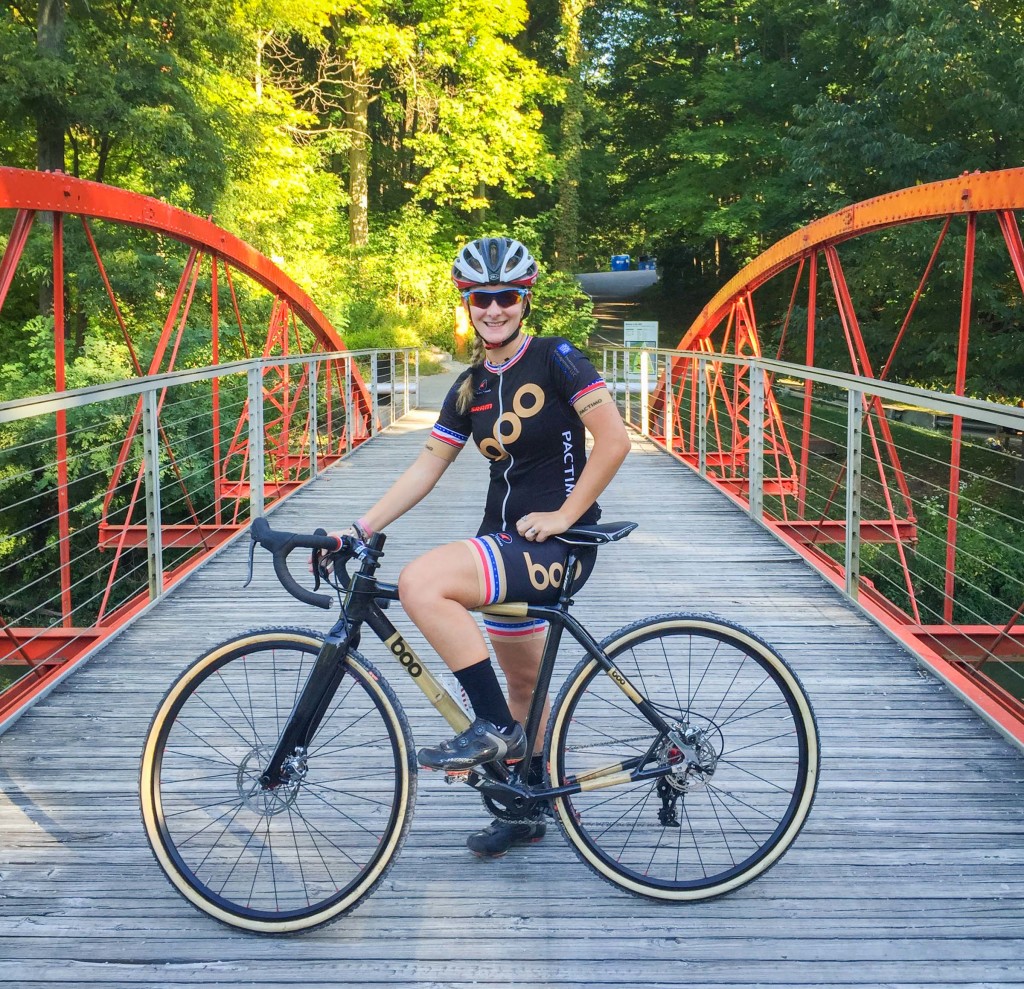 When did you start racing bikes? 
I started racing when I was about 13. A good friend of my brother had been a cyclist and had found out about a developmental program for kids that existed in Louisville.  My brother decided to take a break from running and gave cycling a chance.  He fell in love with it, and eventually I became intrigued by what he was doing. Bought a bike, raced, and fell in love. Ever since then it's been me and my bike traveling across the country doing what I love, racing!
What was your first team?
RedZone Cycling–a local junior development team–allowed me to join the team and they taught me everything there was to know about riding and racing.
Tell us about one of your toughest rides
One of the toughest rides I have ever had was Junior Cyclocross Nationals in 2013. It was cold and rutted. I had gained momentum from the beginning of the race and was in first place. I pushed my body to a different level just to maintain my position and hold it so that I could win. You learn a different type of love for this sport, when you can push your body to a whole new level.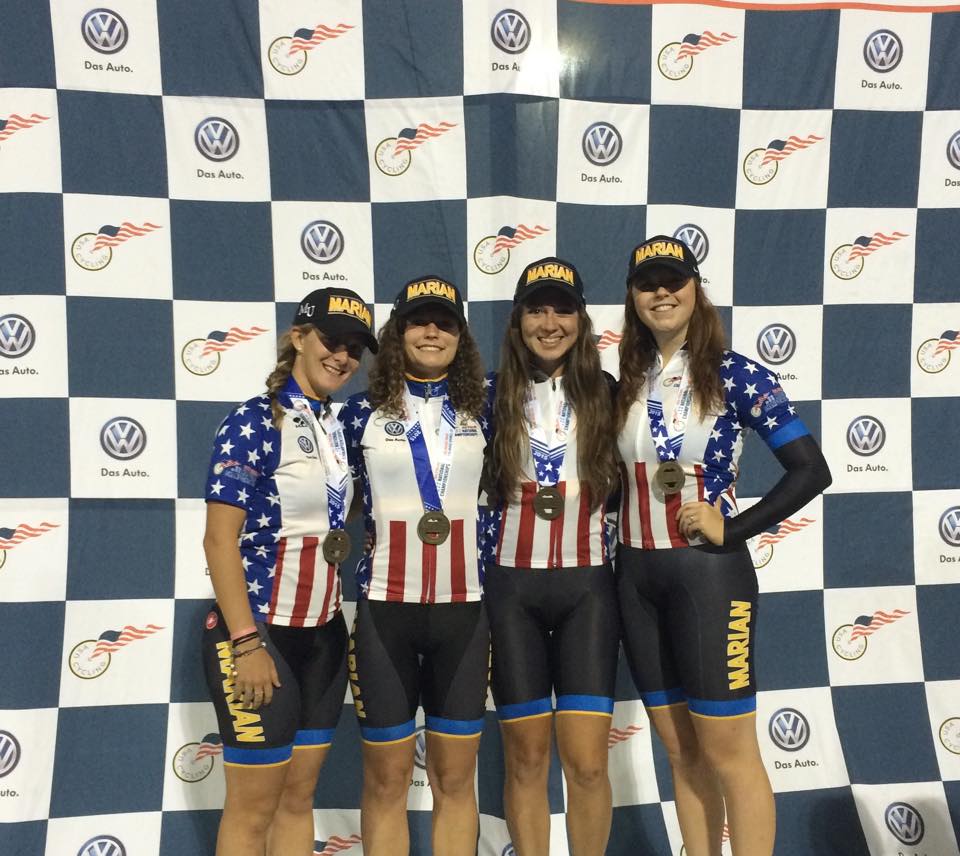 What are some of your proudest achievements on the bike so far?
Winning Nationals would undoubtedly be my proudest, but even winning local races makes me proud. It's different racing at home and in the Midwest–everyone who has watched you develop as a racer is there cheering you on. It makes me proud to race for each one of them.
How has your cross season been going?
Cross started a little late for me since I had been racing Collegiate Mountain and Track Nationals. The season has been going pretty well so far and I know it's going to get even better. I am having so much fun racing for Boo. Oh and hearing the crowds 'boo' for me might be the best part about the whole season!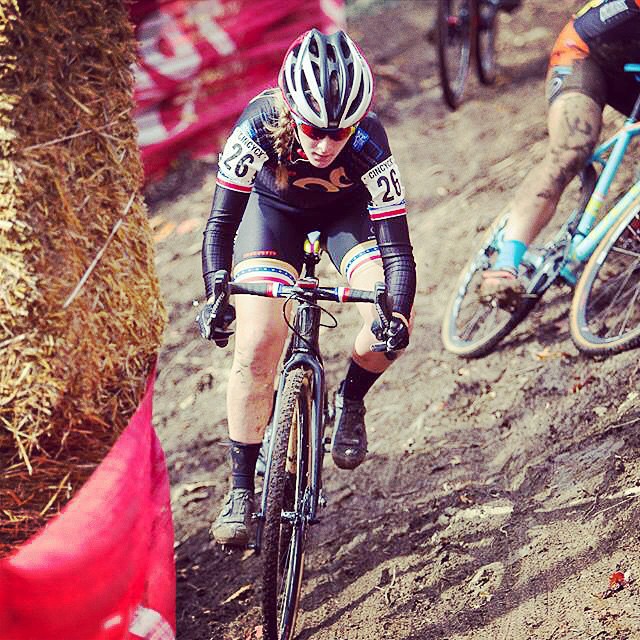 What's on the calendar for the rest of the season?
I'm off to the North Carolina Gran Prix this weekend.  I will also will be racing U-23 Nationals, and Collegiate CX Nationals.
Any event in particular you're especially looking forward to?
I cannot wait for Cyclocross Nationals! It should be so much fun, it's especially nice that it is so close to home in North Carolina!
This is your first season racing on your Boo's–tell us about your bikes.
No words can describe how incredible these bikes are. They are smooth and fast. The handling control is unlike any other bike I have ever ridden on. The best part is how forgiving it is on the bumps and ruts. It absorbs just about everything so you save your energy to put out more power.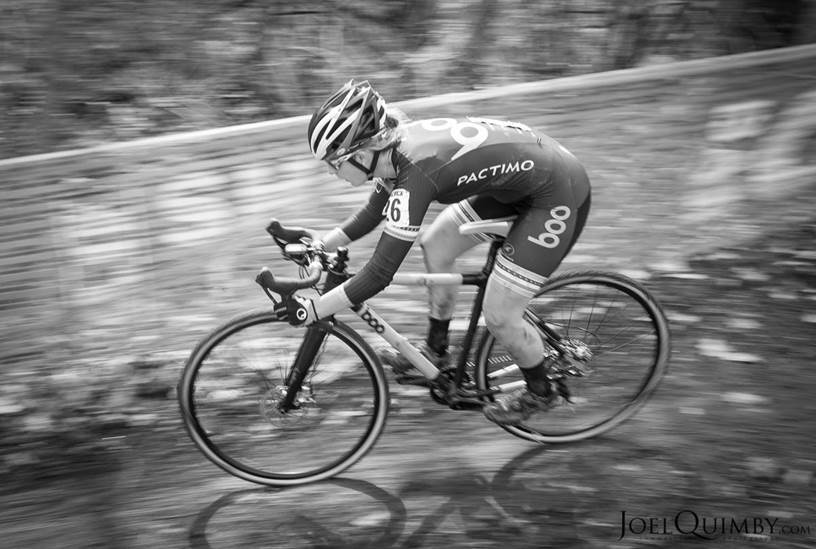 What would you tell someone who's never ridden a Boo?
To stop what they're doing and buy one right away! Once they ride it they will fall in love.  There is a uniqueness behind these bikes. They are built by someone's hands. Each layer of carbon, and each cut of bamboo was hand built by someone who worked tirelessly to ensure that this bike would be unique and perfect for someone to love and race on. When you buy a Boo you are buying more than a bike; I will use my Boo for the rest of my life!
Favorite activity/activities not involving bikes?
Hmm other than bikes? I don't know, cycling pretty much takes up all my time. I race collegiately for Marian so it has been pretty cool to be able to go to school and race. Does talking about bikes count as an activity?  I love it all and can't wait to see what my future in racing entails!