The Boo-TrainingPeaks team have spent the last three weeks flying around the Midwest on a swing through three of the biggest weekends of UCI racing in the country – Cincy3, the Mud Fund Derby City Cup, and Jinglecross. For Rotem and Skyler, it was an opportunity to test themselves against the best professionals in the country. Our junior Brannan Fix also joined in for the weekends in Cincinnati and Louisville to throw down against the best 17-18 year old racers in the country. The trip coincided with a four week trek for Nick and Jacob in the Boo Bus, making visit after visit to potential dealers in between bringing the demo fleet to the races for hundreds of spectators and racers to try out and fall in love with. Here is just a snapshot of what the past few weeks have been like!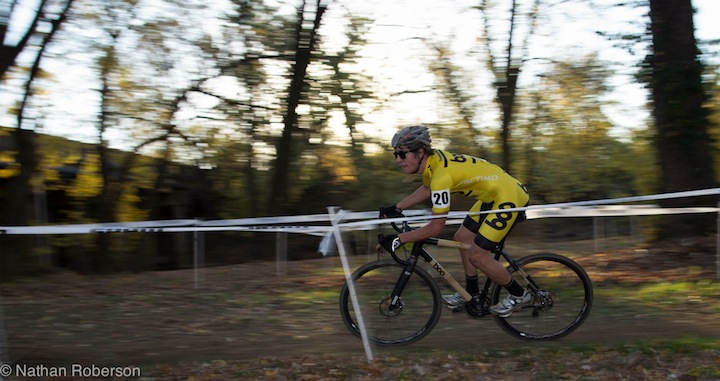 Though the Derby City Cup was in the same venue as last season's World Championships, the weather could not have been any more different with sunny skies and warm temperatures. The weekend was a hard one for the team with the fast, pack-oriented racing not playing into the strengths of Rotem and Skyler, but both took home valuable lessons and made sure to please the crowd by bunny hopping the barriers each lap.
Between Nick's dog Bo and the demo fleet, the bus always had a constant stream of people swinging by to visit. The Alubooyah fat bike was one of the most popular ones in the fleet.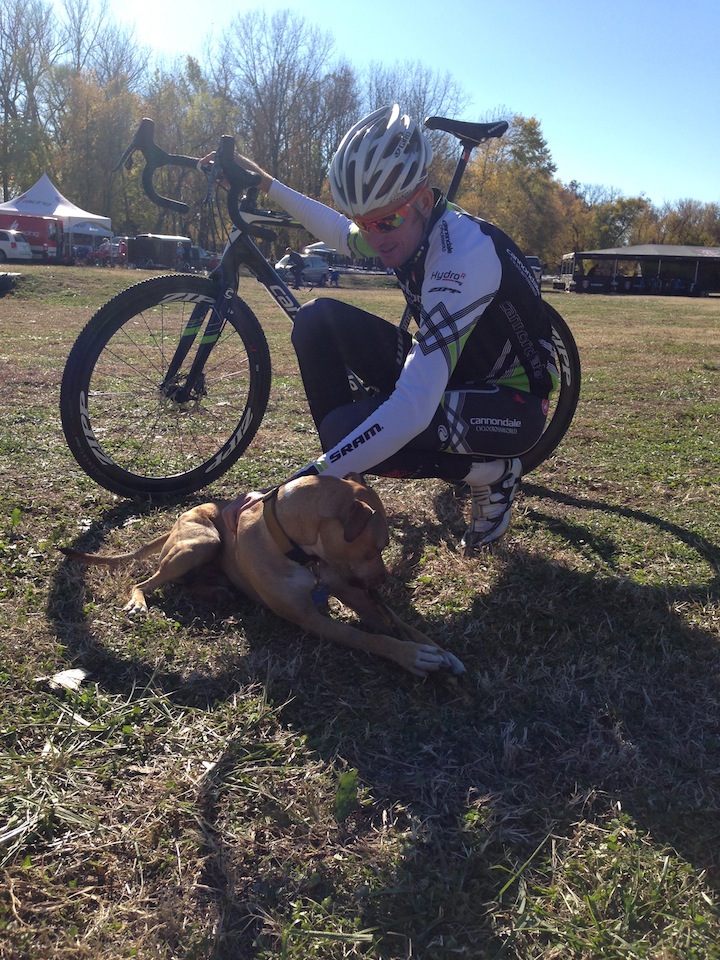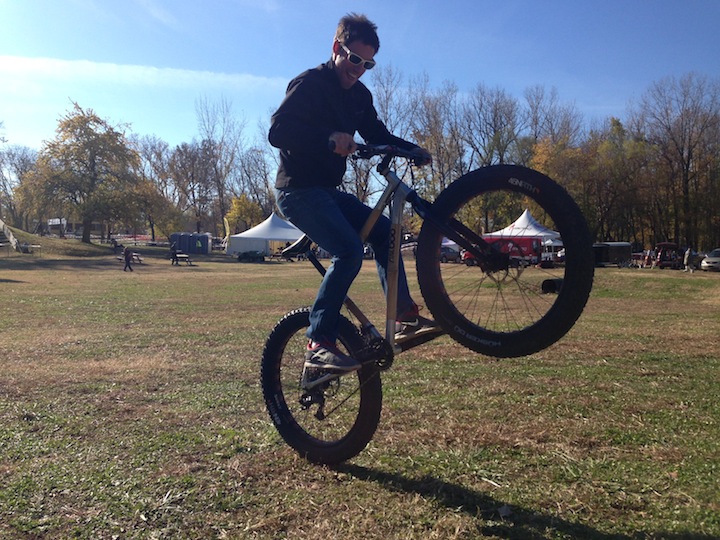 The guys have been thoroughly enjoying their BRAAP bars the past few weeks!
Rotem had a good weekend in Iowa City, and plenty of fun to boot! On Friday night's hilly course he climbed his way to a stellar 12th place, within spitting distance of those coveted UCI points.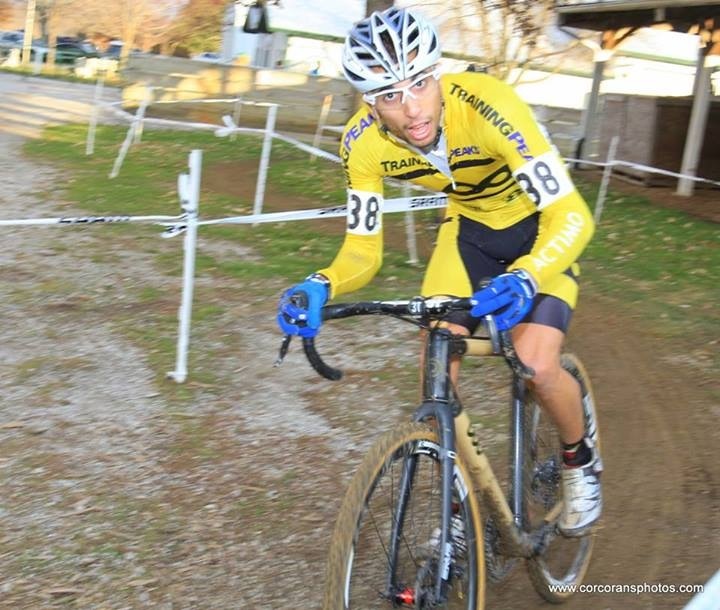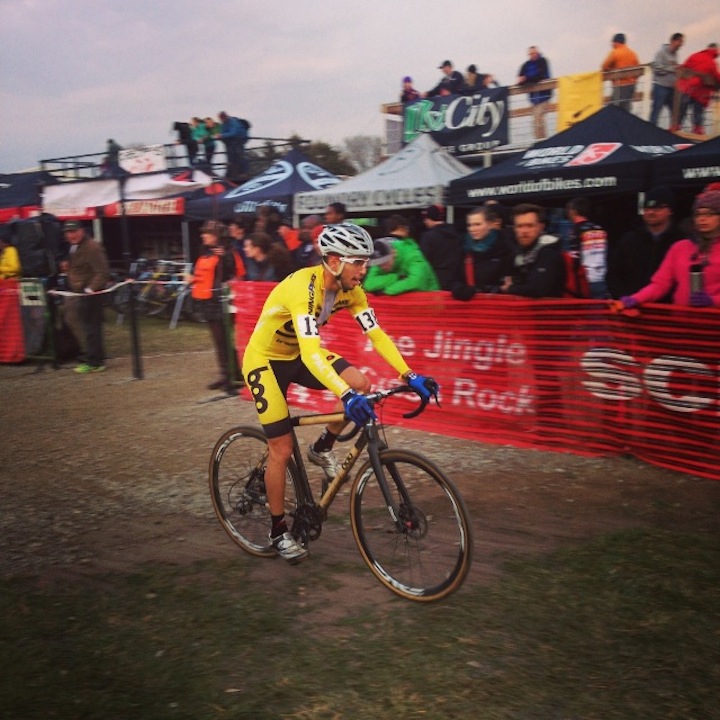 You can take the guy off the singletrak, but you can't take the mountain biker out of the guy. Rotem had a blast on the technical courses all weekend in Iowa City, especially once things started to get muddy.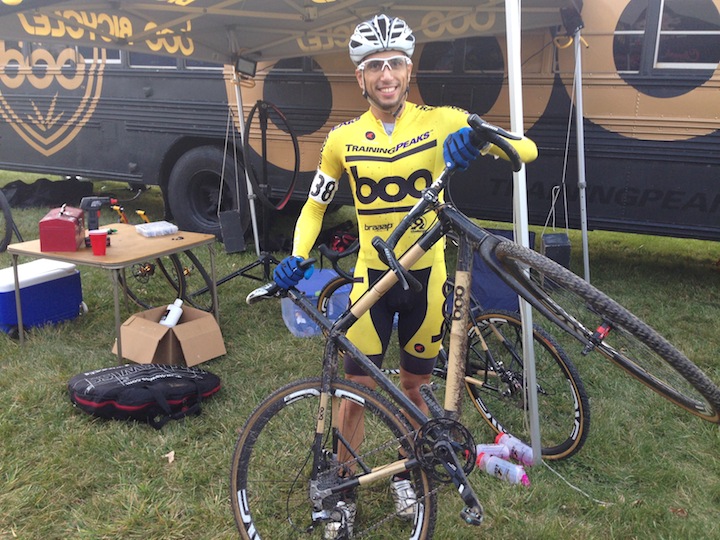 Skyler picked the Challenge Grifo for his rear in Sunday's slick but not soupy mud at Jinglecross. The Powertap hub on his wheel provided valuable power data from his race that he and Rotem will analyze in TrainingPeaks to fine tune their training.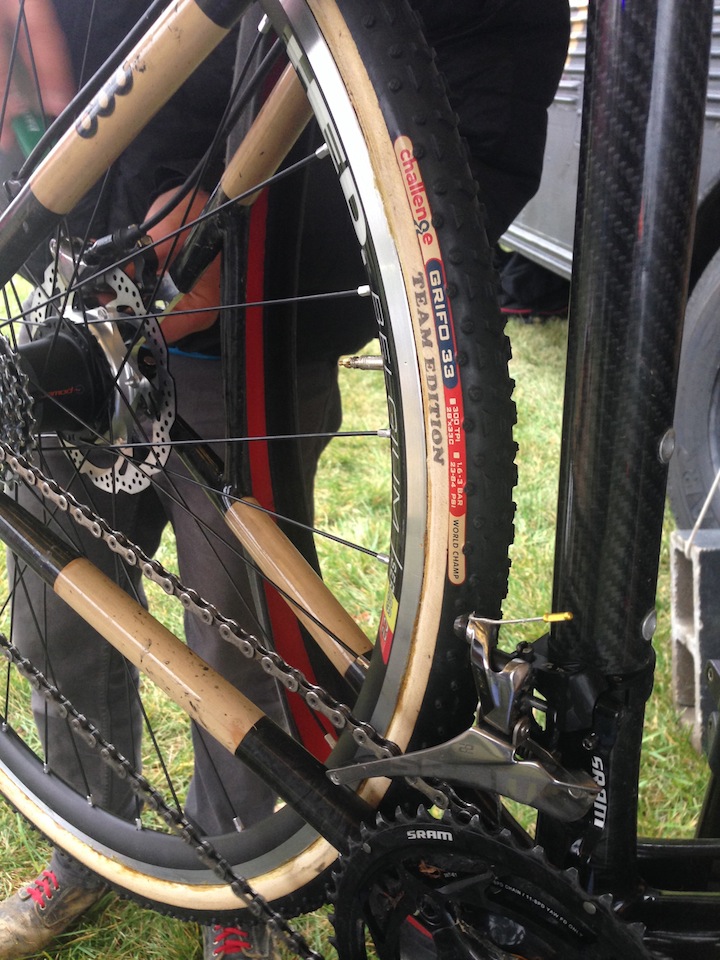 The Grinch's Bikini Race at Jinglecross got a little… contentious. With only two Boos for three people, it's no wonder there was fighting!