Words and images by Erich Wegscheider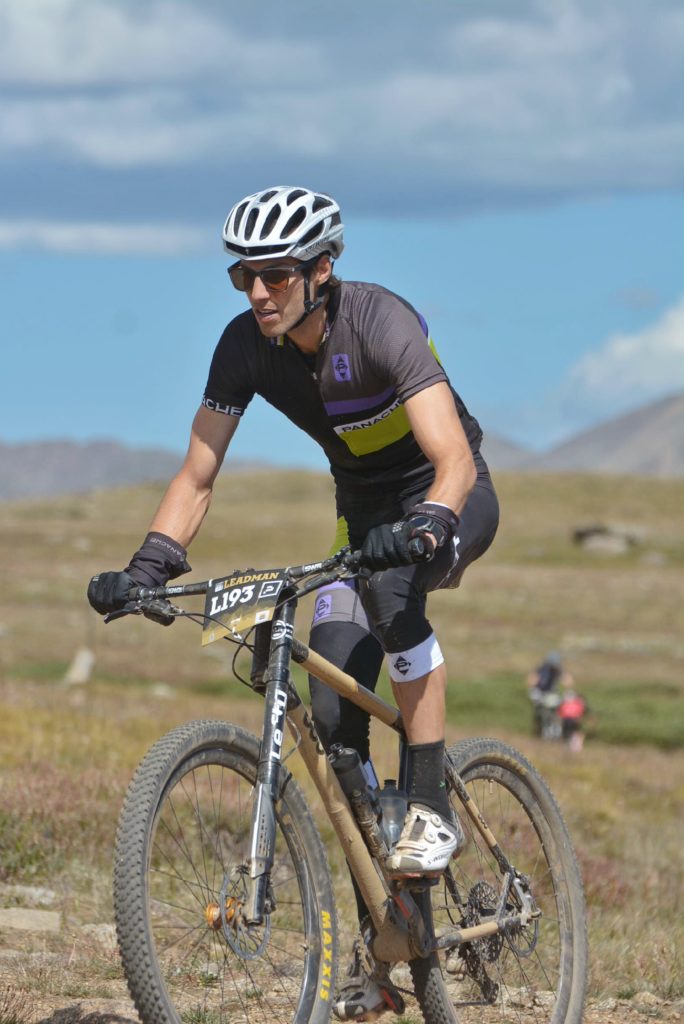 Ultra-endurance athlete and Boo Ambassador Erich Wegscheider details his second LT100 MTB race and his Leadville Leadman Series race.
Race: Leadville Trail 100 MTB
Distance: 104 miles
Elevation: ~ 12,000 feet
Time: 8:43:47
Equipment
Bike: Boo RS-M
Wheels: ENVE XC
Tires: Maxxis Ikon 2.35/2.2
Components: SRAM XX1/X0
Fork: Cannondale Lefty Carbon XLR
––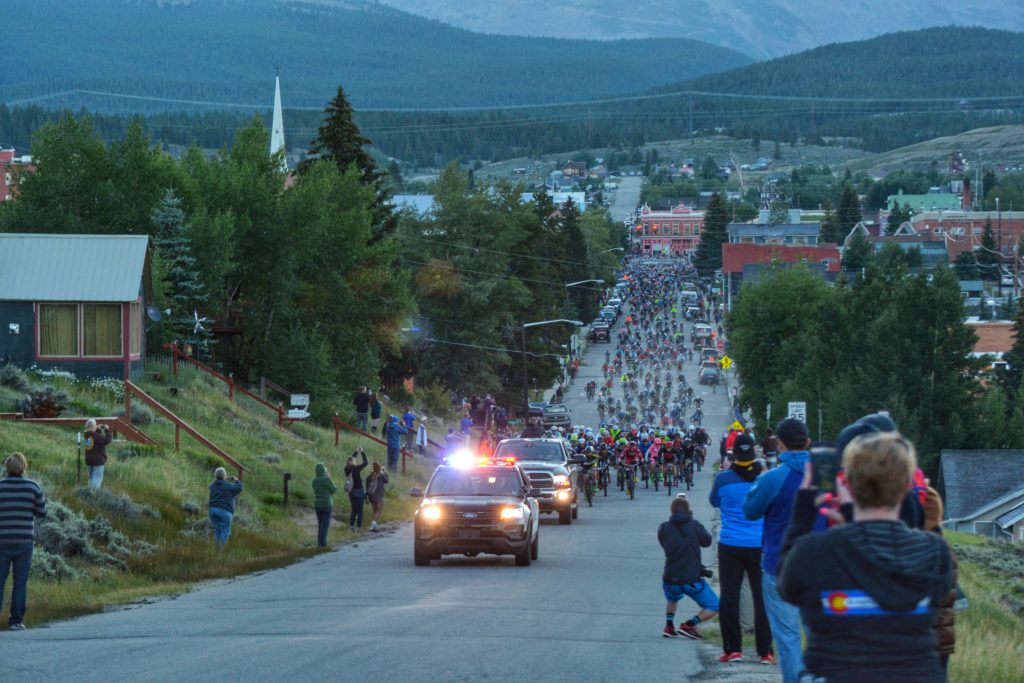 It's 6:29 am. It's cold. Perhaps 38° at best. At 10,200 feet, mornings in Leadville are never easy.  Heck, days in Leadville are never easy.
The clock is counting down, and what little body hair I have is standing on end. Goosebumps reign supreme; equal parts cold and pre-race nerves.
After the shotgun is fired the cold is easy to ignore, as the pace is furious down 6th street!  The early miles strategy is simple: separate yourself as much as possible before hitting the base of Carter.  If you're not near the front, you'll be hiking on what should be an easy climb.
I stay wide on the first right-hand turn, avoiding the dive for the apex. From there, I try to find a group with more suitable gearing. I'm running a 1×11 setup with 32 teeth up front. At our current pace and gradient, I'm spinning out. So I tuck and wheel-suck.
Near the base of the first climb, the pace settles and I'm all too aware of the cold again. All my hands can feel is that numb, burning sensation one gets when it's cold. Managing shifts and touches of brakes are executed with optimistic grasps.
Fortunately, the climb up Carter does away with the windchill and I'm able to regain feeling in my extremities. Despite starting in the second corral, the pace still comes to a near standstill at times. The other riders and I know that we should afford one another more elbow room, but this is a race. We touch wheels, we lean into one another, and drop expletives at one another.
There are no hard feelings. It's just the nature of competition.
With 1,500+ riders in total, rarely, if ever, are there moments during LT100 without company. Some of those moments can be more nerve racking than others.
For example, descending Powerline knowing there are more adept riders on your wheel anxiously awaiting an opportunity to pass. If you're not familiar with Powerline, picture a steep, rocky, intensely washed out section of trail. Since much of the trail has been washed out, there are constant "forks in the road" and the wrong line can easily put you in a precarious position.
Though, for every technical section like Powerline, there are the flat-ish, fast sections of road and/or XC trail. Regardless of the incline or decline, these sections are equally intense, as it feels like an absolute sprint.
Think of your local shop ride, the one where everyone loves racing to stop signs. Leadville is like that, but instead of stop signs, everyone is jockeying for position into turns, descents, and climbs. Respite only comes in the decision to let oneself drop off the back.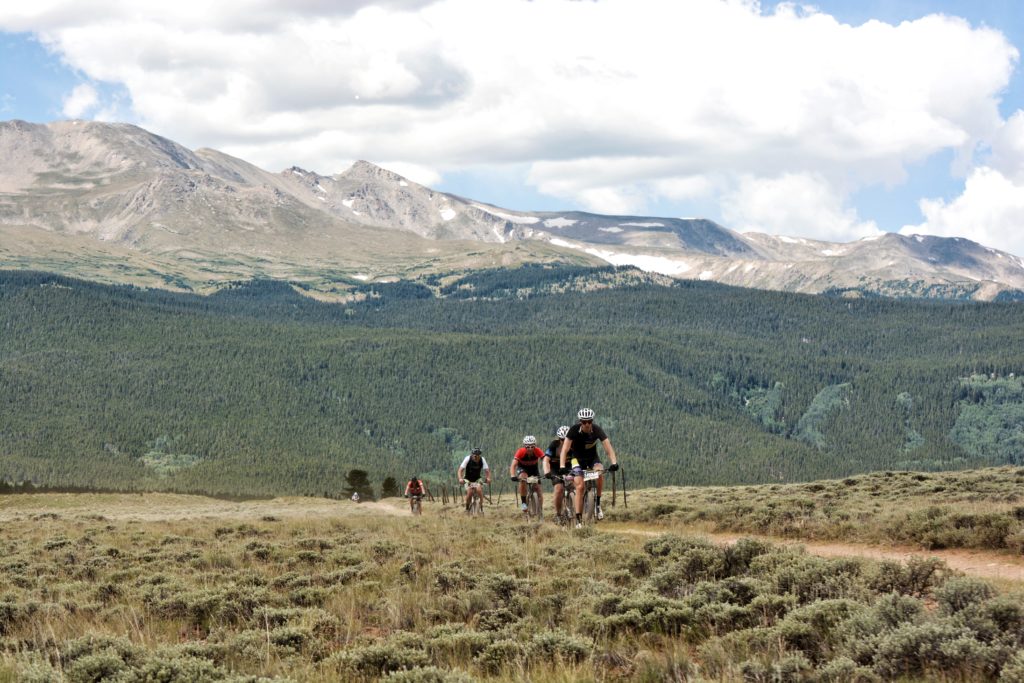 Even the aid stations aren't relaxing. Twin Lakes, for instance, is an .8-mile long narrow corridor of screaming spectators and crew. Most riders don't soft pedal, as they know exactly where their crew will be. Anyone else has to decipher the thousands of voices to find their support.
In true cycling fashion, refueling takes place in the blink of an eye. I can't help but feel thankful at such aid stations, because my lone crew member and girlfriend, Christen, waits hours to see me for mere seconds.
Then, onwards and upwards beckons.  Specifically, up Columbine Mine. A 7.6-mile climb with 3,200 feet of vert and an average gradient of  ~ 7%. Admittedly, it's not the most intimidating climb on paper. That is, until you take into account the summit's elevation: 12,600 feet.
Being a climber, I'm right at home on the lower slopes. Especially considering that I'm riding a Boo RS-M with ENVE wheels and Lefty fork. It's light, it's stiff, and every pedal stroke is an immediate transfer of power.
I stand, I sit, and repeat that process until the upper slopes are reached. There, 99% riders of dismount and hike-a-bike. Progress is slow, as bike shoes do not grip loose rock and the 35% reduction in oxygen (relative to sea-level) is felt by most everyone. That, and there's also the lead riders screaming down the same narrow trail.
Like an army of ants, we follow each other in a tightly packed line with no deviation. If there's any upside to this march, it's that it gives us ample time to eat and hydrate because, once we hit the turnaround, it's a short, fast descent back to Twin Lakes.
While climbing Columbine offered plenty of elbow room, descending is a different story. With masses of riders still making their way up, you feel like a fish swimming upstream. The entire way down, the shriek of feathered disc brakes echos off the mountain's slopes. Again, single file is the norm, but riders test their luck around slower descenders and against oncoming climbers.
Not before long, the cheers of Twin Lakes can be heard and a sense of relief can be felt. From there until Powerline, it's an easy ride, technically speaking. However, the sense of urgency only grows.
Packs form and break apart until similarly fatigued riders pair up. Few words are spoken and if they are, they're usually in reference to pulling through; the unpopular move at this point.
With two climbs remaining, riders begin calculating their anticipated finish times. Unsure of their own math, a rider may ask another what their goal time is and if they're on pace. This process seems to incite more doubt than confidence, as most riders try to go with whoever makes the next move.
This makes the arduous climb/hike-a-bike up Powerline all the more tiresome. Every dismount to hike feels like it adds several minutes to your overall time. Fatigue translates into carelessness and soon, the climb feels like a 'cross race. Dismounting, running, and mounting yet again.
Powerline inbound amounts to 4-miles of rhythmless riding.
One climb remains; Carter. It's an uncomfortably consistent 3-mile road climb with gentle, sweeping turns. I grab the biggest gear possible and stand. The sun is high and the asphalt has been sufficiently warmed. Of any place on the course, this is the spot that will be devoid of wind and feel the warmest.
When the summit is reached, the burning fatigue felt in the legs transfers to the hands on the descent. Despite having perhaps the most compliant and vibration damping bike (bamboo is legit) grip strength wanes after so many hours on a bike.
Fun fact, bamboo dampens 3x better than carbon!
In roughly the same place where my hands stopped hurting outbound, they resumed hurting inbound. To minimize my hand hell, I maximize the trail East to West to carve the shortest line possible to smoother trails.
Smoother trails turn into roads and back into smooth trails.
With 101-miles registered on my Garmin, only 3-miles remained. Being that this is Leadville, it's only natural that the closing miles are uphill. Albeit, gentle rolling hills.
Hours on the bike suddenly fade away, as the red carpet lays in waiting.  Feelings of fatigue fade to relief.
The things that suck most in the moment are now the most rewarding, in retrospect.
Here's to another Leadville.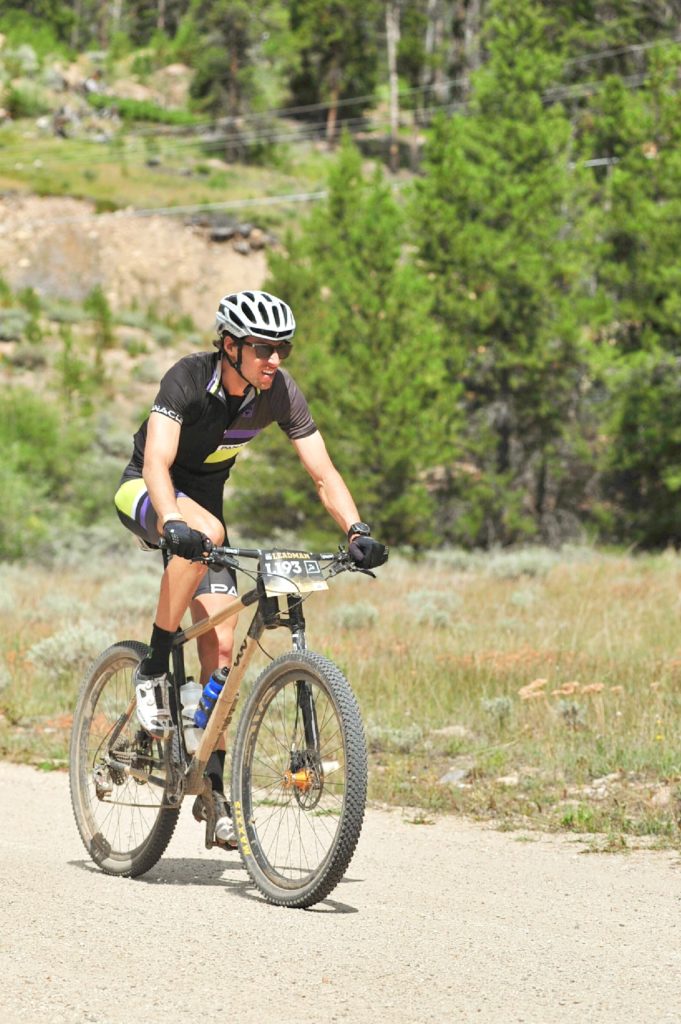 Leadville Leadman Series:
As I mentioned, days in Leadville are never easy. To make life a bit more interesting, I competed in Leadville 5 times in 9 weeks. Why? Because the Leadville Leadman competition got a hold on me. That series began with their Trail Marathon, then the Silver Rush 50 MTB or Run (I ran), the LT100 MTB, a 10k the day after the 100 MTB, and finally, the LT100 Run.
In total, that adds up to 5 race t-shirts, 286.4-miles, 40,000+ feet of total elevation gain, and gratuitous amounts of calories eaten and burned. It's a long 9 weeks, but oh so worth it!
Bio:
Erich Wegscheider is a former professional triathlete turned ultra-endurance athlete. The Leadville 100s are just a couple races on his ultra-endurance bucket list. Basically, if an event can be described as "tough" or "grueling," he probably wants to do it.
You can follow his adventures at erichwegscheider.com.