It is always great to be reminded of how deep into the cycling community many of our customers and fans are. We'd like to thank each and every one of you, particularly those that helped influence the East Coastin' tour (you know who you are)!
The 5,000 carbon-offset miles of the East Coastin' Tour.
Just last Friday, Drew and I returned home from what was a 5 week, 20 city Boo Bus tour of the Eastern United States. We kicked the trip off with a great NAHBS show in Charlotte; then made the bus our home for the next 19 cities, where we ran demos, hosted group rides, and visited bike shops, studios, and cycling-centric businesses. In each place, we asked current boo and Aluboo customers to give recommendations on the best bike shops, rides, where to find a hot shower, and, of course, food and beer. We we're blown away by the quality recommendations we received.
We are big fans of the shops we visited on our trip (listed below), and we are currently in varying stages of building partnerships with all of them. Much due diligence has been done in selecting this list, which represents people and owners, like us, that have a passion for bucking trends in the industry in order to meet their own high standards. If you wish to find out more about our bikes, as well as what makes these shops so special, please drop in and ask them about us.
Shops we visited on the trip: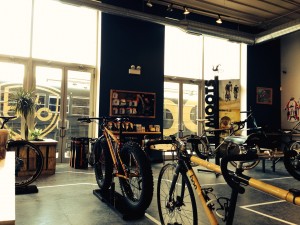 Demo day at Ancien in Chicago. (Find the Boo Bus…)
We also had the bus out for Tour of the Battenkill in Cambridge, NY, where Nick, Drew, and I raced the Pro/1, Gran Fondo, and Cat 3 events respectively. The bikes performed amazingly for every ride we did, most of which were in inclement weather. If it wasn't raining, it was sunny and in the low 30s. From a foggy ride to the Blue Ridge Parkway in North Carolina, 32 degrees and windy in Wrightsville, rain and gravel in New Jersey, to a 3 day slog through the rainy potholed streets in NYC, we were glad to see people still coming out to ride bikes as tough as them. If you were one of these people, thanks for coming out and sharing our passion for a day.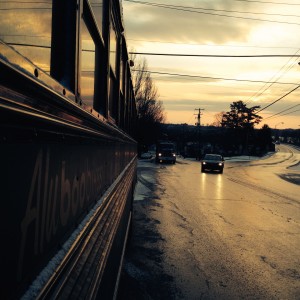 Woke up to snow for the demo day at The Cycle Works in Wrightsville, PA.
On top of our dealer visits and racing, we met up with some folks from bicycling magazine in Pennsylvania, and fat-bike.com in Wisconsin. We delivered a fleet of customized Aluboo R1s to Black Bear Adventures in North Carolina, as well as one of two identical custom boo RS-Xs to its proud father in Madison.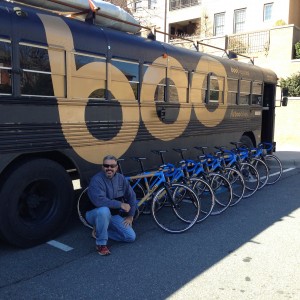 James Wolf, saying one last goodbye to the fleet he created, just before delivery to Black Bear Adventures.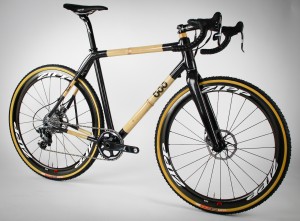 1 of 2 identical custom RS-Xs delivered to a customer along our tour.
As we take this moment to thank our boo extended family for their help, recommendations, and influence in the East Coast trip, please keep an ear out as we plan our next trip to the Tour of California in May. We'll keep you posted…