Boo SL-R Road Bike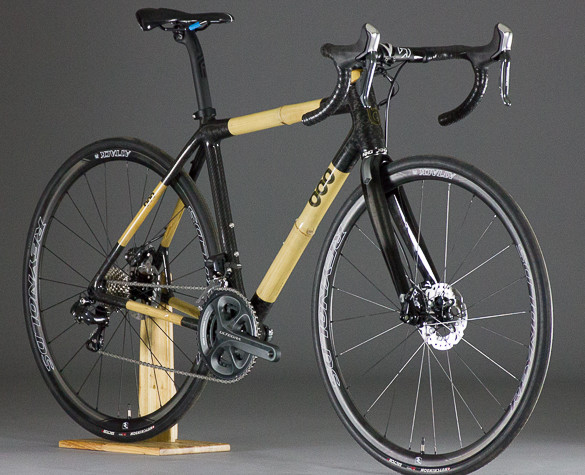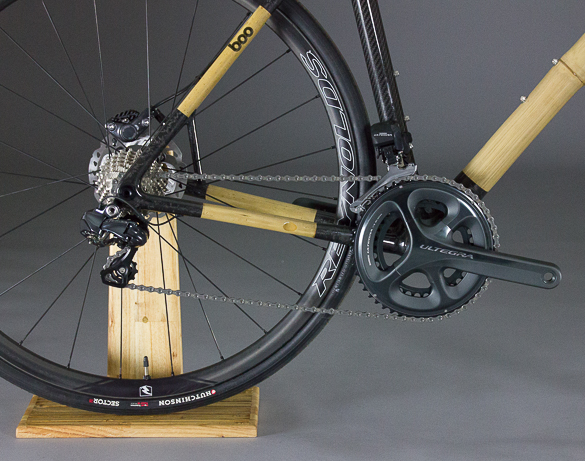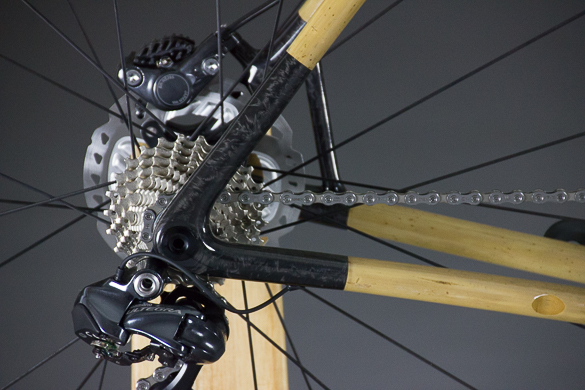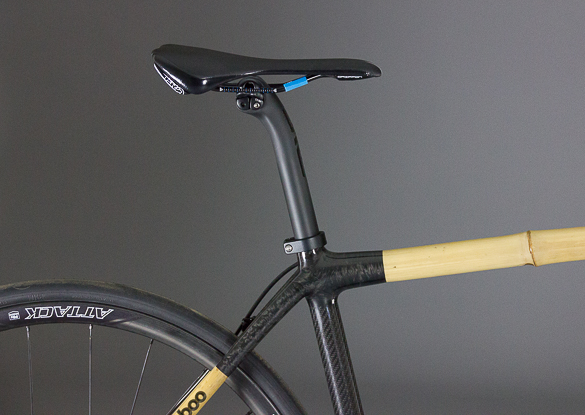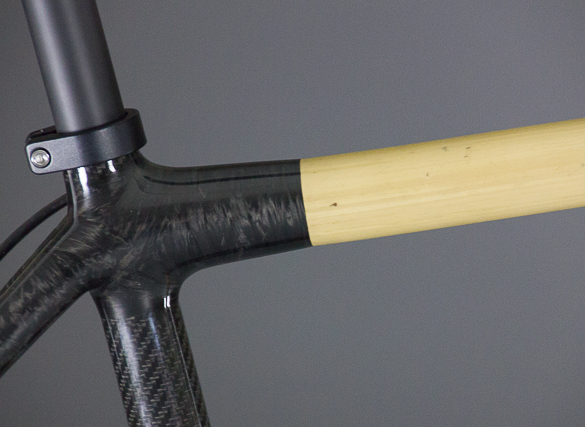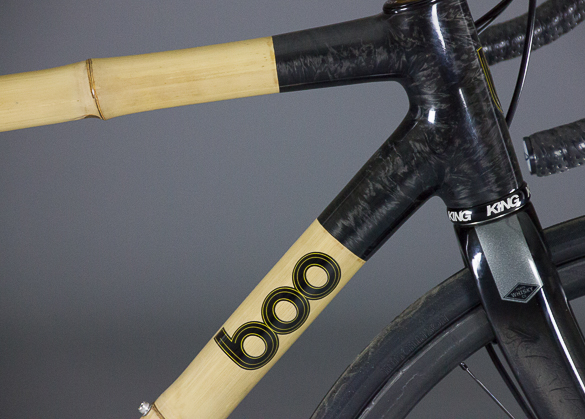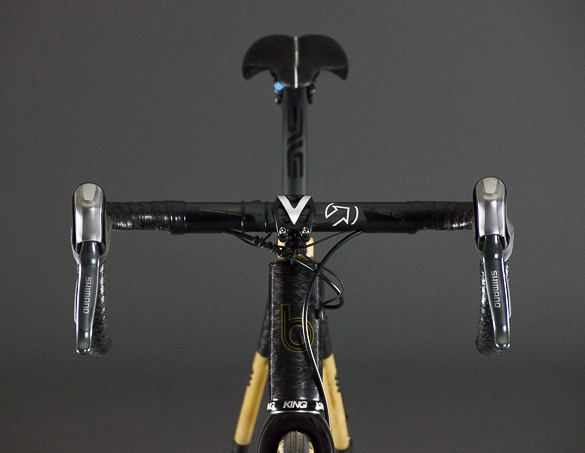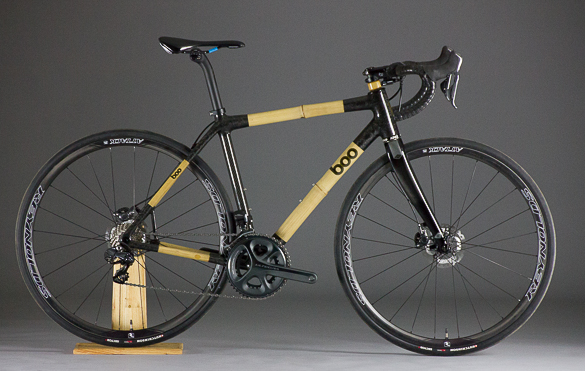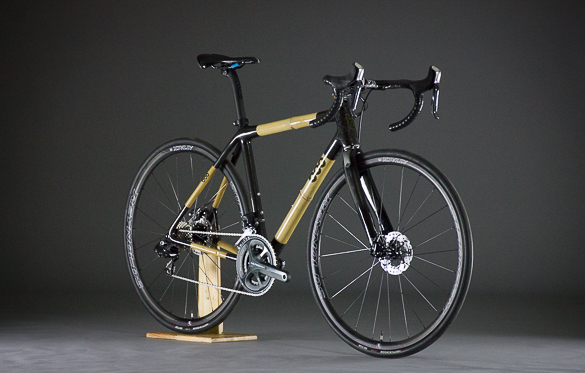 custom fit speed machine
The SL-R is our top-of-the-line road frame designed to exceed your expectations of how stiff, smooth, and confident a road bike can feel, all while fitting you better than your favorite bibs.
How does the SL-R do this?  By combining space-age technology with Eocene-era technology: hand-wrapped carbon fiber binds together precision-shaped Tam Vong bamboo tubing into a custom-geometry frame built just for you.
stiff climber, confident handler
When out of the saddle on a climb or sprint, the SL-R's bamboo tubing is as stiff as carbon fiber and transfers power efficiently through the frame to the drivetrain.
The SL-R sports 12x142mm QR thru-axle carbon dropouts for a stiff rear end and near-effortless removal of the rear wheel.  A generous 28mm of tire clearance allows for wider road meats should the need, or desire, arise.
Unlike some other performance road bikes, which can feel twitchy and unforgiving in the corners, the SL-R boasts confident and responsive handling. This is also thanks to the material properties of the bamboo, which has a small amount of torsional (twisting) compliance.
When the bike turns, the top and down tubes can flex slightly in a twisting direction.  This affords the SL-R a forgiving and planted feel through the curves, as it follows the line you set and deflects the rest.
smooth for the long ride
Bamboo soaks up vibration much better than other frame materials, meaning you can stay in the saddle longer and more comfortably on the SL-R.  The bumps, noise, and chatter of the road surface are quieted by the vibration-damping abilities of the bamboo.
In every tube there is a density gradient from mature, densely packed fibers to less-dense fibers in the middle surrounded by more of the bamboo's insulating lignin.  These different layers soak up and soften the impact of bumps and vibrations coming from the road surface, rather than transferring that impact to your body and further fatiguing your muscles.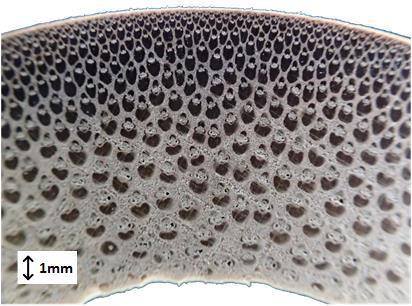 SL-R: built to fit and last
Down to the smallest detail, we've designed the SL-R to be an investment bike that performs and lasts for the long-run.  This tube-to-tube construction frame is built using a BikeCAD designed from an included Retül fit, which gives us your exact measurements and specifications so your frame fits you perfectly.
A 41×86.5 press fit 86 bottom bracket, oversize 49.6mm head tube, and internal routing for hoses and wires gives the SL-R compatibility with a wide range of components and a clean, low-profile aesthetic.
As with all of our SL Series, the top and down tubes receive a special interior S-2 glass coating for additional reinforcement.  Our Tam Vong bamboo is stronger by weight than steel and, should something happen, all of our frames are supported by our Boo Warranty and our satisfaction guarantee.
Where can the SL-R take you?
FRAME ONLY:

$4895
COMPLETE BUILDS:

$7,000-10,000+
Contact us for a quote!  We love talking bikes.