Boo SL-M Mountain Bike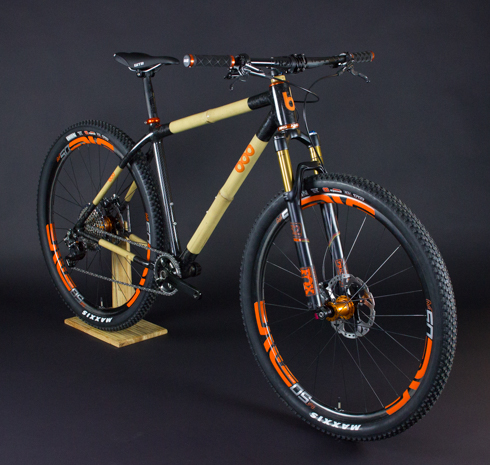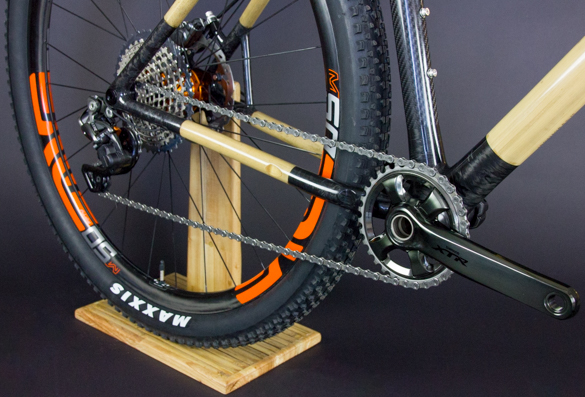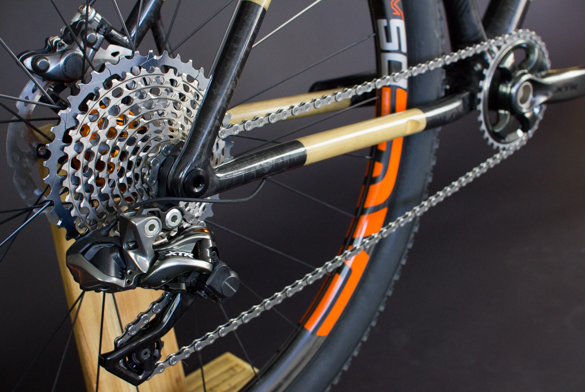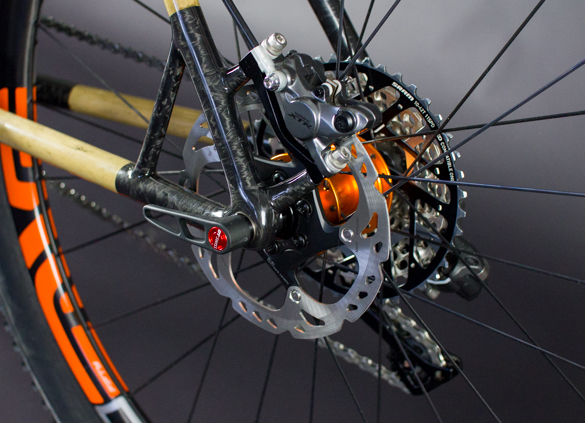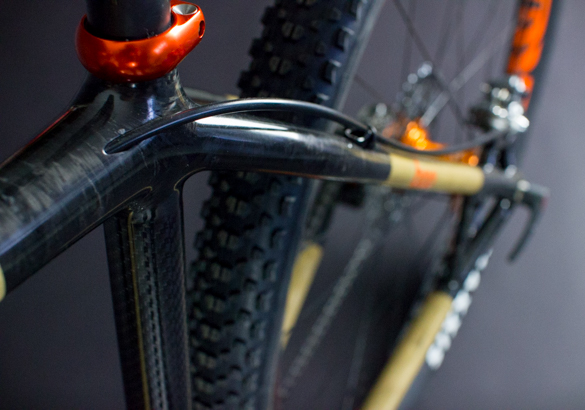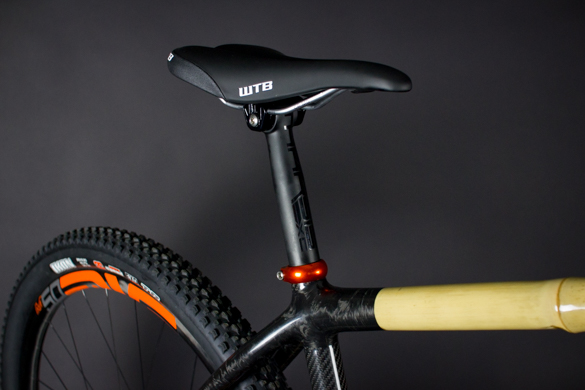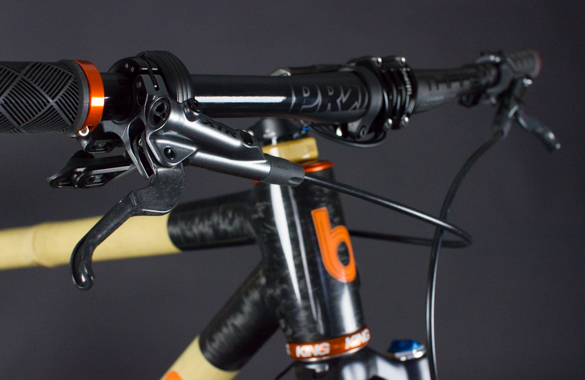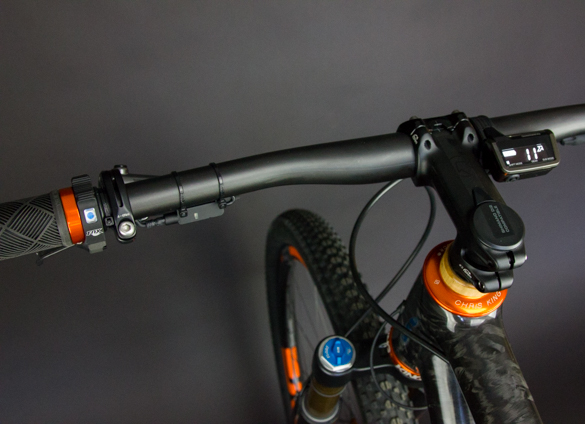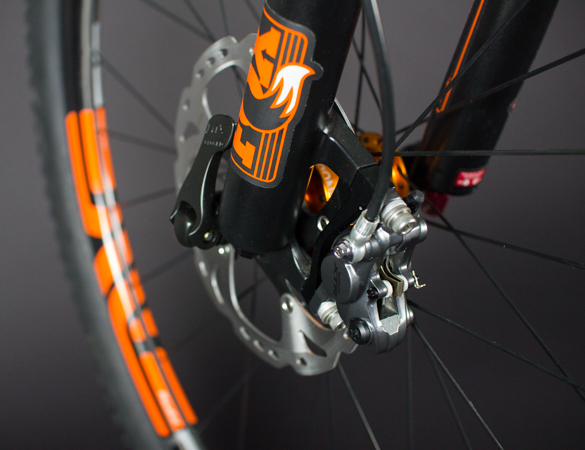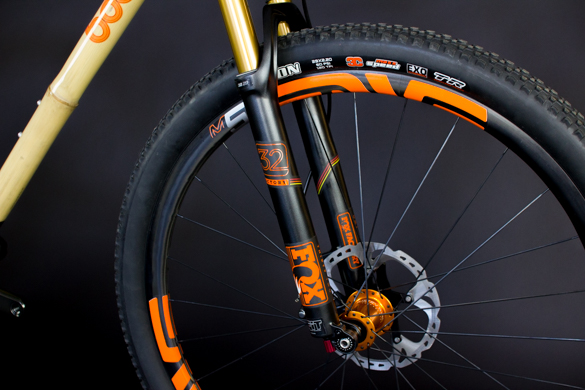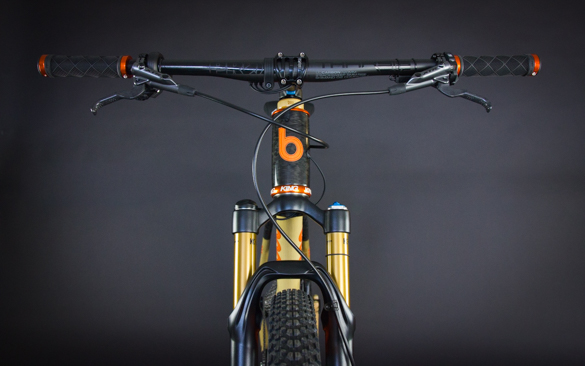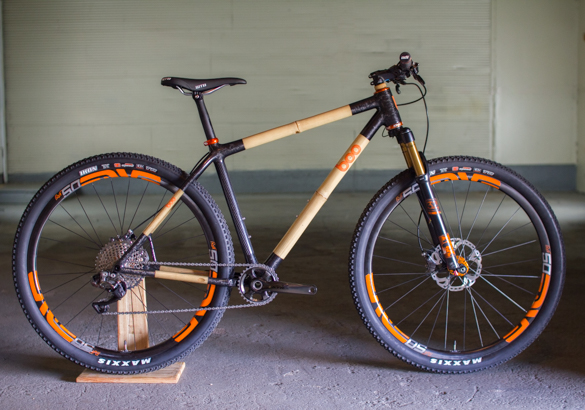 Custom geometry thru axle hardtail
The SL-M is our most capable hardtail yet, taking the race lineage of the RS-M hardtail to the next level with custom geometry and a carbon thru-axle rear end.
When the ride gets long and the hours in the saddle pile up, you'll be thanking your lucky stars you're riding this frame.  Built around your measurements and based on either a 27.5″ or 29″ wheel size, the SL-M fits its rider like a glove, especially when paired with a Retül fit.
Climbs like a hardtail should, handles like a dream
This bike climbs extremely well.  This is thanks to the stiff bamboo in its stays and top and down tubes, which are reinforced with S-2 glass for additional burliness, and its carbon thru axle rear end, available in either 142mm or 148mm (boost) spacing.
But the bamboo benefits the handling of the SL-M in a number of other ways as well.
This bike rides smoothly, thank to the bamboo soaking up a variety of bumps and vibrations from the trail surface.  It even has a progressive response, giving a proportional response to impacts both large and small.  This is thanks to the viscoelastic effect of its decreasing density gradient of fibers from the edge of the tube towards the middle.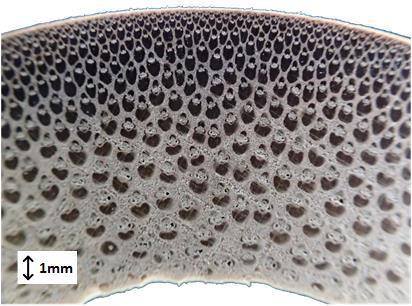 Riding the twisties with the SL-M is a pleasure thanks to the bamboo.  Navigating a rock garden or swooping through a berm, the main tubes of the SL-M can make micro adjustments in a twisting direction.  The effect on the handling of this bike is almost telepathic–you set the line, and the SL-M follows it.
SL-M: built to withstand your gnarliest adventures
Like the rest of our SL Series, the SL-M is a custom-geometry, tube-to-tube construction, and handmade frame.  Built from a custom BikeCAD designed to your exact measurements and specifications from an included Retül fit, the SL-M fits its rider perfectly.
Our Iron Bamboo is stronger by weight than steel and as stiff as carbon in bending, is hand-wrapped with high-quality carbon fiber, and is backed by the Boo Warranty and our satisfaction guarantee.
Bring on the gnarly.
FRAME ONLY: 

$4895
COMPLETE BUILDS: 

$7,000-10,000+
Contact us for a quote!  We love talking bikes.