Boo SL-F Fat Bike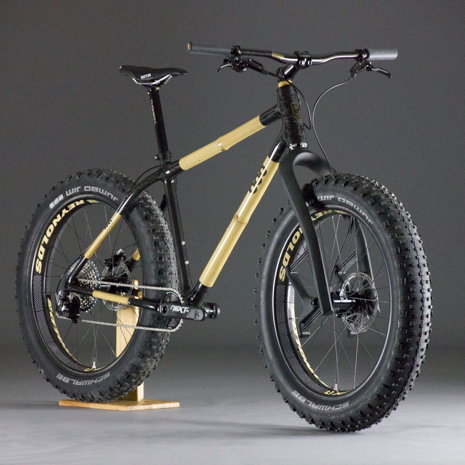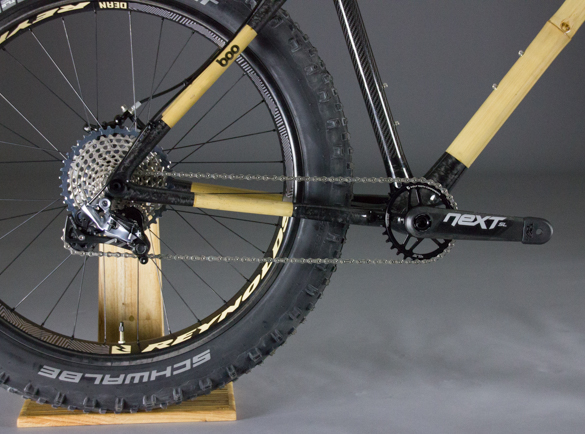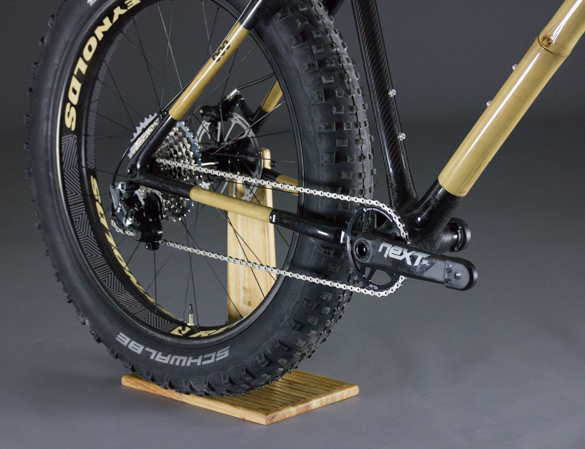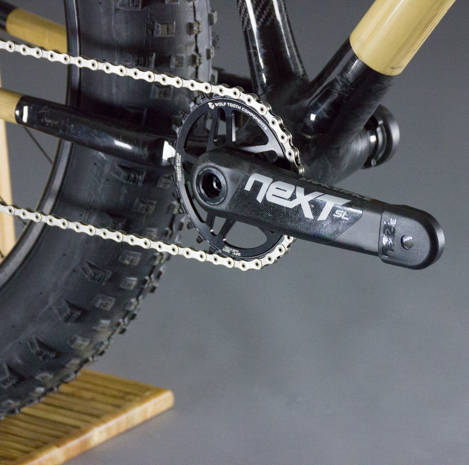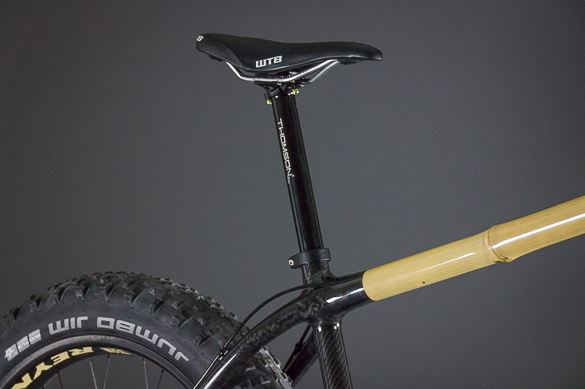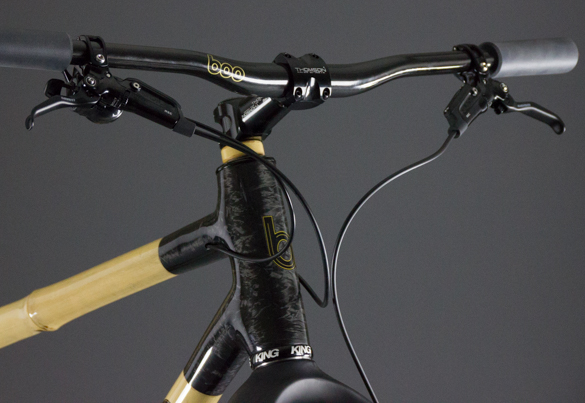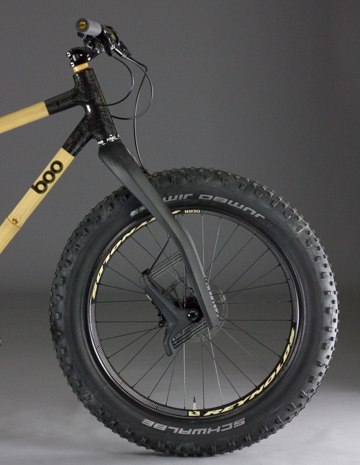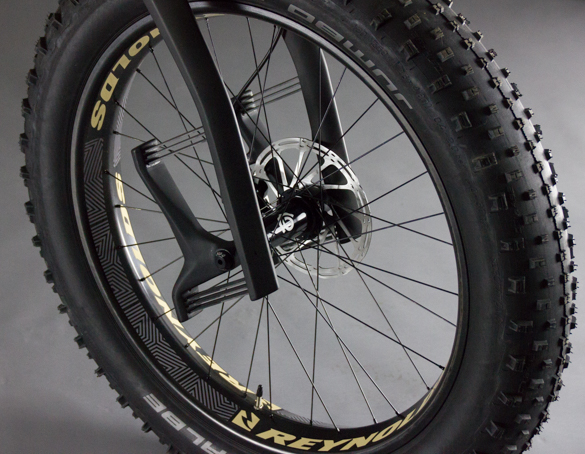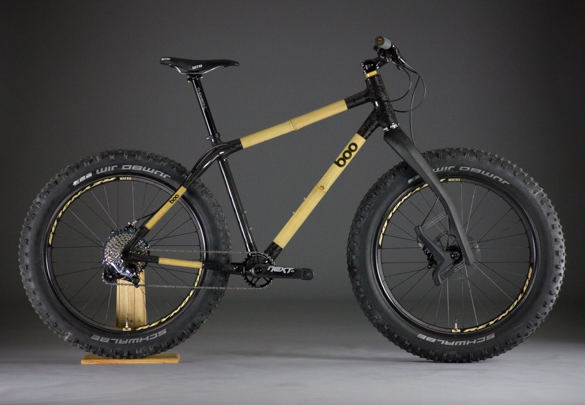 Bespoke traction machine
The SL-F is our flagship SL Series fat frame.  What makes it worthy of 'flagship' status?
We build every SL frame completely by hand, using tube-to-tube construction and a custom geometry BikeCAD tailored specifically to your measurements and specifications based on an included Retül fit.  You'll find you can stay in the saddle longer and much more comfortably with the SL-F, whether it's an endurance fat bike race or a multi-day bikepacking trip.
Part of this comfort comes from optimizing the rider's position on the bike, leading to a more efficient pedal stroke and more power.  Part of it is the craftsmanship, engineering, and very special bamboo that goes into every SL Series frame.
SL-F: built to perform and last
The ride quality of our special Tam Vong bamboo is unique.  It is stiff, responsive, and snappy when out of the saddle or maneuvering through the boulders and baby heads, while also being supple and smooth for the long-haul miles.  This is thanks to the density gradient of the bamboo.  Densely-packed fibers provide the tube strength and stiffness, while the less-dense fibers damp vibrations from the road surface and smooth out the ride.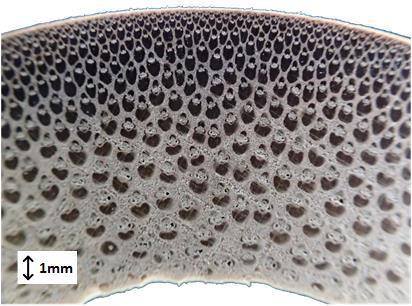 Zero-metal thru axle dropouts, available in either 190mm or 197mm spacing, give the rear triangle added stiffness for transferring your power efficiently to the wheels.  An interior coating of impact-dispersing S2 glass in the top and down tubes adds durability to the frame but not weight.
Steam-bent bamboo stays curve dramatically to yield 4.8″ of tire clearance for either a 26″ fat or 29+ tire setup, and a 46×100 press fit 30 bottom bracket and 49.6mm head tube makes the SL-F compatible with a variety of drivetrain and fork options.
Take suspension maintenance out of the equation with the 60mm travel Lauf Carbonara, or build the 100mm RockShox Bluto for some serious suspension.  We also offer a tapered all-carbon fat fork.
The SL-F comes pre-drilled for internal routing of hoses, cables, and even Di2 wires, preserving its clean lines and low-profile look.
We've designed this bike to be the ultimate fat bike experience down to the last detail and, should something happen, it's backed by our Boo Warranty and satisfaction guarantee.
Do you hear that?  It's a low-traction, high-fun adventure, calling your name…
FRAME ONLY: 

$4995
COMPLETE BUILDS: 

$7,000-10,000+
Contact us for a quote!  We love talking bikes.