Aluboo Commuter Bike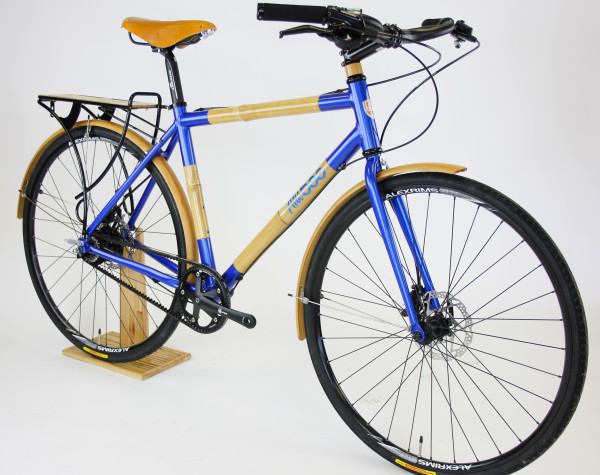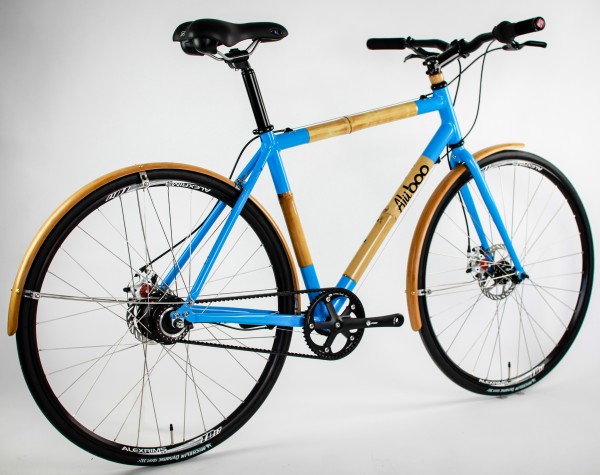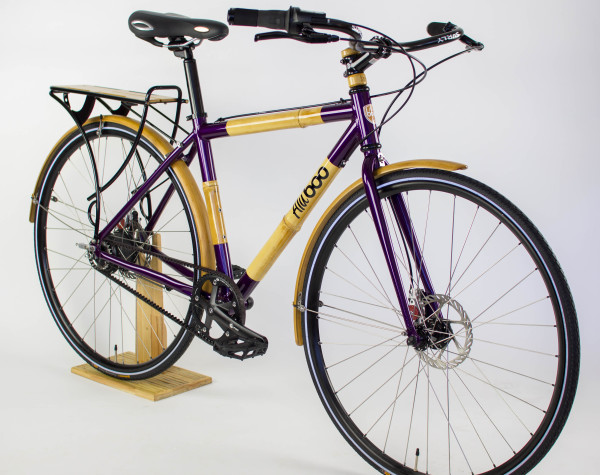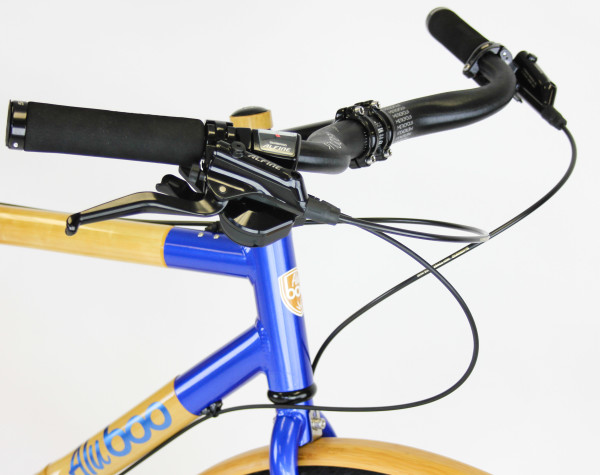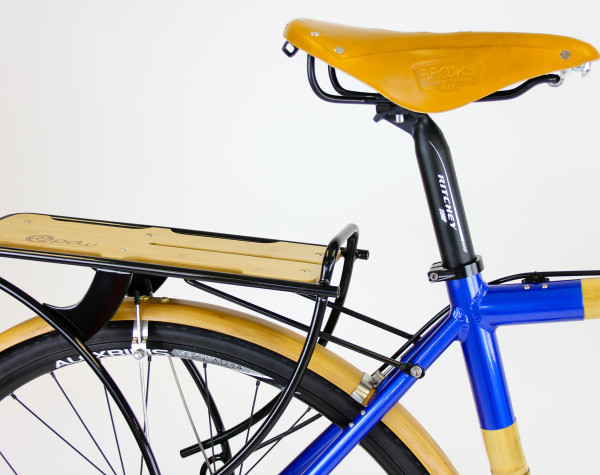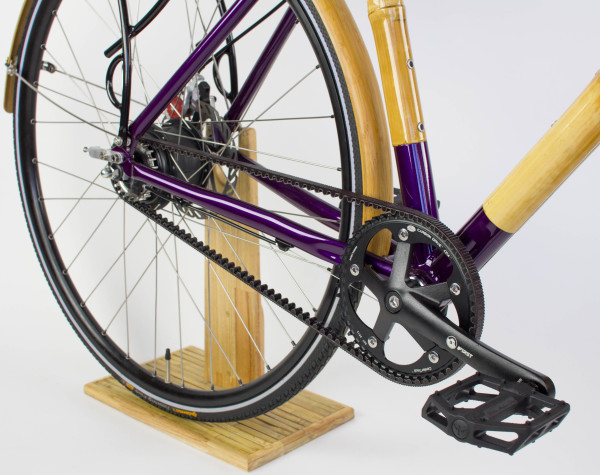 Product Documents
Builds
Geometry
Ride in style and comfort.
The Aluboo Commuter is designed for urban riding.  Sporting the silky-smooth ride quality of our Iron Bamboo, the Commuter damps all that vibration and harshness so common on paved and asphalt streets to provide a very pleasant way to travel the bike lane or path.
TEST REVIEWS: BIKE MAGAZINE // BICYCLING MAGAZINE
Wide and backswept handlebars, a more upright seating position, and plenty of comfy saddle options afford the pilot of the Commuter heads-up comfort and control.
The Commuter can be built with either derailleur or internally-geared drivetrains.  Set yours up as a simple 1×9 drivetrain with rear derailleur, an 8- or 11-speed drivetrain, or even with Di2 electronic-shifting!
The Commuter's frame is also compatible with the Gates Carbon Drive belt system–a grease-free chain substitute that weighs more than half the weight of a conventional chain and lasts twice as long.  Never again worry about rolling up your pant leg or getting greasy chainring marks on your favorite jeans.
With the option of either mechanical or hydraulic disc brakes and a wide selection of tires to choose from, your Commuter will have excellent traction and stopping power for when things get slippery or wet.
Whether riding to work or play, when you're cruising on the Aluboo Commuter everything is a bit smoother.
RECOMMENDED OPTIONS:
Fenders (we like Woody's compound curve bamboo fenders)
Integrated front and rear lights with dynamo generator front hub (no need for batteries or charging!)
Front and rear racks  (available in bamboo)
FRAME ONLY: $995
COMPLETE BUILDS: 

$1,800-3500+
Contact us for a quote!  We love talking bikes.